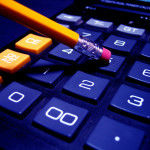 The Appellate Division of the New Jersey Superior Court recently examined the relationship between the state's Local Budget Law and the Faulkner Act.
The Local Budget Law limits municipal budget increases to 2.5 percent of the previous year's final appropriations or the cost-of-living adjustment, whichever is less. However, there are exceptions. Namely, under N.J.S.A. 40A:4-45.14, a municipality can increase its budget by as much as, but no more than, 3.5 percent in any year in which the cost-of-living adjustment is equal to or less than 2.5 percent.
The specific question before the court in Roseff v. Byram Township was whether a municipal ordinance authorized under the exception is subject to repeal by referendum under the Faulkner Act. The Appellate Division ultimately held that it was not.
As highlighted by the court, the broad language of the Faulkner Act, which empowers voters to approve or reject by referendum any ordinance passed by the council, has been interpreted to mean all ordinances except those "where the Legislature has made clear its intention to carve out of the democratic processes provided in the Faulkner Act a particular type of ordinance …"
Looking at the text of the statute and the legislative history, the court concluded that the Legislature clearly intended to exempt ordinances adopted pursuant to the Local Budget Law from a protest referendum under the Faulkner Act. As explained by the court, "The immediate effective date specified in N.J.S.A. 40A:4-45.15(c) for all ordinances adopted pursuant to that statute establishes the Legislature's intention to exempt those ordinances…"
For more information about this case or the legal issues involved, we encourage you to contact a member of Scarinci Hollenbeck's Government Law Group.