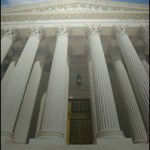 New Jersey municipalities have now received their letters from the New Jersey Council on Affordable Housing (COAH) regarding the seizure of unused affordable housing trust funding. However, they are refusing to go down without a fight.
The most recent challenge, brought by the Fair Share Housing Center, argued that Gov. Chris Christie failed to follow the rules established last month for the seizure of municipal housing funds. As we previously reported on this New Jersey Government & Law Blog, the Appellate Division ruled that Gov. Christie could seize unused affordable housing trust funds from New Jersey municipalities. However, municipalities must be given adequate notice as well as an opportunity to contest the transfer.
Fair Share Housing Center sought to block the transfer of the funds on the basis that the July 24, 2012 letter sent to municipalities by Acting COAH Director Sean Thompson was invalid. It argued that only the COAH board could authorize the calculation of funds subject to seizure and make demands for payment.
The Appellate Division agreed. "Specifically, we hereby restrain COAH staff from demanding or receiving affordable housing trust funds, which have been demanded by COAH staff to be turned over by August 13, 2012," wrote Judge Clarkson Fisher Jr., who was joined by Judge Philip Carchman. "The authorization for such a turnover must come from the COAH Board."
The ruling means that the COAH board, which has not convened in eighteen months, must hold a meeting to address the seizure of municipal housing funds. If nothing else, it slows down the process and allows municipalities to mount further legal challenges.