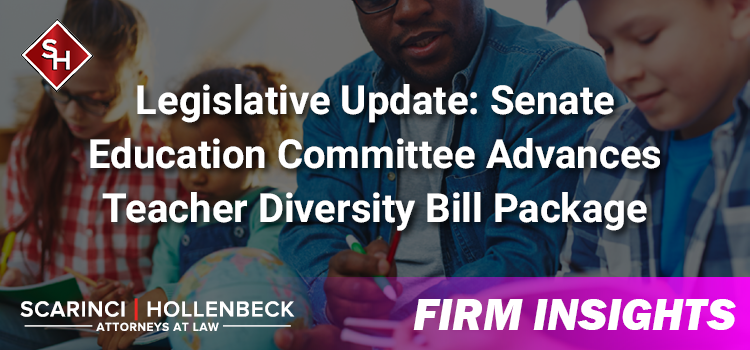 The Senate Education recently advanced eight bills that will impact New Jersey school districts if they are enacted in law. The legislative package, introduced by Senate Education Chair M. Teresa Ruiz, aims to increase diversity among the state's teachers.
"During our hearing on teacher diversity, we heard from countless educators and advocates on the challenges that prevent aspiring teachers of color from gaining their certification and current teachers of color from remaining in their positions. They brought forth numerous factors contributing to the jarring fact that roughly one in 163,000 students in the state never see a classroom leader of color during their time in school," Senator Ruiz said in a press statement. "This bill package represents a comprehensive approach to addressing those issues, improving our pathways to certification and fostering more inclusive professional environments to help ensure our educators reflect the diversity we see in our classrooms and our communities."
Below is a brief summary of the legislation advanced by the Senate Education Committee:
What's Next?
Several of the bills have been transferred to additional Senate committees for further consideration. The bills, several of which have companions in the Assembly, must advance there as well. We are closely monitoring this process and encourage school administrators to check back for updates. If you have questions about the proposed legislation and how it may impact your school district, we encourage you to contact a member of Scarinci Hollenbeck's Education Law Group.