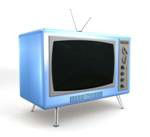 Although MTV's Jersey Shore has come to an end, the state of New Jersey is still home to several popular reality television shows, including Jersey Shore spin-off Snooki & Jwoww, the Real Housewives of New Jersey, and Cake Boss. While the debate over whether these shows are good or bad for New Jersey will likely continue, New Jersey municipalities may soon obtain greater control over reality shows filmed within their borders.
Assembly Bill No. 3273 would authorize a municipality to license and regulate the filming of reality shows in public locations and in public places of accommodation within the jurisdiction of the municipality. The bill is designated as the "Snookiville law," after Nicole "Snooki" Polizzi. She is one of Jersey Shore's most notorious cast members, and most recently filmed a spinoff series in Manchester, after several other municipalities refused to grant MTV permission to film.
According to the bill's sponsor, State Assemblyman Ronald Dancer, the proposed legislation is intended to ensure that reality shows don't place a burden on public resources. As noted in the statement accompanying the proposed bill, "Experience has demonstrated that the filming of reality shows like 'Jersey Shore' often attract crowds of on-lookers along the streets and within the businesses that filming is taking place, frequently requiring police and other public safety responses.  By licensing and regulating this activity, municipalities will be better able to assure the public safety."
The bill was introduced this fall and is currently pending before the Assembly Housing and Local Government Committee.
For more information about how the proposed changes may impact your municipality's operations, we encourage you to contact a member of Scarinci Hollenbeck's Public Law Group.