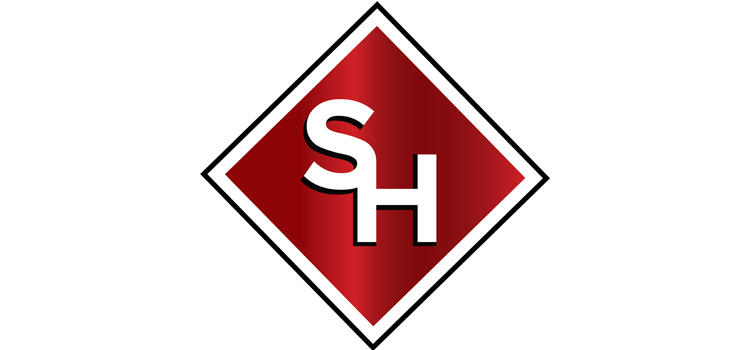 Acceptance of the Terms and Conditions
This Terms of Use Agreement (the "Agreement") and the Privacy Policy located at http://www.scarincihollenbeck.com/privacy-policy/ state the terms and conditions under which you may view, access or otherwise use the blog located at https://scarincilawyer.com and all content available therein (the "Blog"). Please read this Agreement carefully. The Blog contains various information in the form of data, text, firm histories, attorney biographies, departmental overviews, reports, client alerts, excerpts from educational presentations, and other materials as well as third-party content (collectively, the "Content"). "Scarinci Hollenbeck," "Donald Scarinci," "Government & Law blog," and www.ScarinciLawyer.com, are trade names of Scarinci Hollenbeck, LLC, a New Jersey limited liability company ("S&H" or "we" or "us"). All of the terms of this agreement refer to and are binding upon all of the trade names herein listed." This Agreement is subject to change by us at any time, without notice, effective upon posting of a link to same on the Blog. By accessing, browsing, and/or using the Blog and its Content, you acknowledge that you have read, understand and agree to be legally bound by this Agreement.
Legal Information
All Content is for informational purposes only and should not be construed as legal advice on any matter. Content of the Blog may be considered legal advertising for legal services under the laws and rules of professional conduct of the jurisdictions in which we practice. The transmission and receipt of information contained on the Blog, in whole or in part, or communication with S&H or its attorneys via the internet or e-mail through the Blog does not constitute or create an attorney-client relationship between S&H and/or its attorneys and you. You should not send us any confidential information in response to this Blog. Such transmission of information will not create an attorney-client relationship, and whatever you disclose to us will not be privileged or confidential unless we have agreed to act as your legal counsel and you have executed a written engagement agreement with S&H. You should not act or refrain from acting or rely in any way on the basis of any Content included in the Blog without seeking the appropriate legal or professional advice on the particular facts and circumstances at issue. Any opinions expressed through the Content of the Blog are the opinions of the particular author and may not reflect the opinions of S&H or any individual S&H attorney. Content on the Blog may be changed without notice and is not guaranteed to be complete, correct or up-to-date. The Blog may not reflect the most current legal developments.
Intellectual Property Rights
You acknowledge that the Blog and the various communications therein are protected by copyrights, trademarks, or other proprietary rights, and that these rights are valid and protected in all forms, alerts, data, media, and technologies existing now and hereinafter developed. You also acknowledge that the Content is and shall remain the property of S&H, its third-party content providers, and its licensors. You agree to comply with all applicable intellectual property laws and you shall not encumber any interest in, or assert any right to, the Content. You may not modify, transmit, participate in the sale or transfer of, or create derivative works based on any Content, in whole or in part. However, you may print a reasonable number of copies of the Content for your personal, non-commercial use provided that you maintain any notices contained in the Content, such as all copyright notices, disclaimers, trademark legends, or other proprietary notices.
Copyright
You acknowledge that the user interface, content, organization, graphics, design, compilation, magnetic translation, digital conversion, and other matters related to the Blog are proprietary to us or our licensors and are protected under applicable copyrights, trademarks, and other proprietary rights. The copying, redistribution, use or publication by you of any such matters or any part of the Blog, except as expressly permitted herein, is strictly prohibited. You do not acquire ownership rights to any content, document or other materials viewed through the Blog. The posting of information or materials on the Blog does not constitute a waiver of any right in such information and materials.
Trademarks
"SCARINCI HOLLENBECK" and "SCARINCI HOLLENBECK, LLC" are trademarks and service marks of S&H (collectively, the "Scarinci Hollenbeck Trademarks"). Nothing on the Blog shall be construed as granting, by implication, estoppel, or otherwise, any license or right to use any of the Scarinci Hollenbeck Trademarks displayed on the Blog without prior written permission in each instance. All goodwill generated from the use of Scarinci Hollenbeck Trademarks will inure to our benefit.
Linking and Framing
We prohibit the use of any links to the Blog from any other websites unless establishment of such a link is approved in advance by us in writing. You may not frame any elements of the Blog with any other website without our prior written permission. Deep linking to interior pages of the Blog is also strictly prohibited without our prior written permission.
Communications with Scarinci Hollenbeck
Please be advised that we cannot guarantee the confidentiality of any communication or material transmitted to us via the Blog or via electronic transmission. Therefore, we suggest that you use caution when transmitting any information via the Internet. S&H expressly disclaims any liability for damages resulting from third party interception of your communications with us via the Internet. If you choose to send us any information via the Blog or via e-mail, you do so solely at your own risk.
Copyright Complaints
If you believe the Blog contains Content that infringes your copyright please provide the information below to our designated agent for claims of copyright infringement:
An electronic or physical signature of the person authorized to act on behalf of the owner of the copyright interest;
A description of the copyrighted work that you claim has been infringed;
A description of where the material that you claim is infringing is located on the Blog;
A statement by you that you have a good faith belief that the disputed use is not authorized by the copyright owner, its agent or the law; and
A statement by you, made under penalty of perjury, that the above information in your notice is accurate and that you are the copyright owner or duly authorized to act on the copyright owner's behalf.
Our designated agent may be contacted as follows:
Fred D. Zemel
Scarinci Hollenbeck
P.O. Box 790
1100 Valley Brook Ave.
Lyndhurst, NJ 07071-0790
Phone: (201) 896-4100
Fax: (201) 896-8660
E-mail: fzemel@scarincihollenbeck.com
Links to Other Websites
The Blog may periodically provide links to third-party Web sites ("Third Party Sites"). This Agreement governs only the Blog and not any Third-Party Sites. Our decision to link to a Third-Party Site is not an endorsement of the content or services in that linked Third-Party Site. S&H does not control Third Party Sites and expressly disclaims any responsibility for the content, the accuracy of the information and any products or services available on Third-Party Sites. If you decide to access a linked Third-Party Site, you do so at your own risk. You should direct any concerns regarding any Third-Party Sites to the applicable Third-Party Site. You should also refer to the separate terms of use, privacy policies and other rules posted on Third-Party Sites before you use them.
IRS Circular 230
To the extent that the Blog (including any Content available at the Blog) concerns U.S. tax matters, it is not intended or written to be used and cannot be used, for the purpose of (i) avoiding penalties under the Internal Revenue Code, or (ii) promoting, marketing or recommending to another party any transaction or other matter.
Disclaimer of Warranties
YOU ACKNOWLEDGE AN AGREE THAT THE BLOG IS PROVIDED ON AN "AS IS" AND "AS AVAILABLE" BASIS. NONE OF S&H, ITS AFFILIATES, OR ITS OR THEIR RESPECTIVE ATTORNEYS, OFFICERS, DIRECTORS, EMPLOYEES OR AGENTS (COLLECTIVELY THE "S&H PARTIES") GUARANTEES THE ACCURACY, COMPLETENESS, TIMELINESS, RELIABILITY, SUITABILITY OR USEFULNESS OF ANY PORTION OF THE BLOG. NONE OF THE S&H PARTIES WARRANTS THAT THE BLOG WILL BE UNINTERRUPTED OR ERROR FREE, THAT ANY SPECIFIC INFORMATION THAT IS REQUESTED WILL BE PROVIDED OR THAT THE BLOG WILL BE FREE OF COMPUTER VIRUSES OR OTHER HARMFUL ELEMENTS. YOU EXPRESSLY AGREE THAT THE ENTIRE RISK AS TO THE ACCURACY, TIMELINESS OR COMPLETENESS OF THE CONTENT OR SERVICES IS ASSUMED SOLELY BY YOU. NONE OF THE S&H PARTIES WARRANTS THAT THE BLOG IS OR WILL BE FREE FROM COMPUTER VIRUSES OR OTHER HARMFUL ELEMENTS. YOU EXPRESSLY AGREE THAT THE ENTIRE RISK AS TO THE ACCURACY, TIMELINESS OR COMPLETENESS OF THE CONTENT IS ASSUMED SOLELY BY YOU. NONE OF THE S&H PARTIES MAKES ANY, AND HEREBY SPECIFICALLY DISCLAIMS ANY AND ALL, REPRESENTATIONS, ENDORSEMENTS, GUARANTEES, AND WARRANTIES, EXPRESS OR IMPLIED, REGARDING THE BLOG, INCLUDING WITHOUT LIMITATION, THE IMPLIED WARRANTIES OF MERCHANTABILITY, FITNESS FOR A PARTICULAR PURPOSE, TITLE, AND NON-INFRINGEMENT OF THIRD-PARTY RIGHTS.
YOU UNDERSTAND AND AGREE THAT ANY CONTENT, MATERIAL, AND/OR DATA DOWNLOADED OR OTHERWISE OBTAINED THROUGH THE USE OF THE BLOG IS USED AT YOUR OWN RISK AND THAT YOU WILL BE SOLELY RESPONSIBLE FOR ANY DAMAGE TO YOUR COMPUTER SYSTEM OR LOSS OF DATA THAT RESULTS FROM THE DOWNLOAD OF SUCH CONTENT, MATERIAL, AND/OR DATA.
Limitation of Liability
UNDER NO CIRCUMSTANCES WILL ANY OF THE S&H PARTIES BE LIABLE FOR ANY LOSS OR DAMAGE CAUSED BY YOUR RELIANCE ON INFORMATION OBTAINED THROUGH THE BLOG. IT IS YOUR RESPONSIBILITY TO EVALUATE THE ACCURACY, COMPLETENESS, AND/OR USEFULNESS OF THE BLOG. IN NO EVENT SHALL ANY OF THE S&H PARTIES BE LIABLE FOR ANY DIRECT, INDIRECT, PUNITIVE, INCIDENTAL, STATUTORY, EXEMPLARY, SPECIAL OR CONSEQUENTIAL DAMAGES ARISING OUT OF OR RELATING TO THE SITE OR THIS AGREEMENT, WHETHER BASED ON WARRANTY, CONTRACT, TORT OR ANY OTHER LEGAL THEORY. BECAUSE SOME JURISDICTIONS DO NOT ALLOW THE EXCLUSION OR LIMITATION OF LIABILITY FOR NEGLIGENCE, CONSEQUENTIAL, INCIDENTAL OR OTHER DAMAGES, IN SUCH OTHER JURISDICTIONS THE S&H PARTIES' LIABILITY IS LIMITED TO THE GREATEST EXTENT PERMITTED BY LAW. YOUR SOLE REMEDY FOR DISSATISFACTION WITH THIS SITE IS TO STOP USING THIS SITE.
Indemnification
You agree to make S&H, its attorneys, affiliates, shareholders, partners, directors, officers, subsidiaries, parents, employees and agents, whole for any and all claims, losses, liabilities, and expenses (including attorney's fees) arising from your use of the Blog or any violation of this Agreement.
Dispute Resolution
Any dispute arising out of or in connection with this Agreement or your use of any Content or the Blog or your access to or links to the Blog shall be resolved by arbitration before a neutral arbitrator administered by the American Arbitration Association in Lyndhurst, New Jersey, in accordance with its Commercial Arbitration Rules, as then in effect. Except for punitive damages (which may not be awarded), any provisional or equitable remedy which would be available from a court of law shall be available from a sole arbitrator to parties. Any determination by such arbitration shall be final and conclusively binding and shall not include any damages expressly prohibited in this Agreement. The award of the arbitrator may be enforced in any court having jurisdiction thereof. Both parties hereby consent (a) to the non-exclusive jurisdiction of the courts of the State of New Jersey or any Federal Court located within New Jersey for any action (i) to compel arbitration; (ii) to enforce the award of the arbitrators or (iii) at any time prior to the qualification and appointment of the arbitrator, for temporary, interim or provisional equitable remedies and (b) to service of process in any such action by registered mail or any other means provided by law. Some jurisdictions may provide additional rights to consumers.
Miscellaneous
In the event that any portion of this Agreement is held to be invalid or unenforceable, such portion shall be construed in accordance with the applicable law as nearly as possible to reflect the original intentions of the parties, and the remainder of this Agreement shall remain in full force and effect. The sections of this Agreement entitled Intellectual Property Rights, Disclaimer, Limitation of Liability, Indemnification, and Miscellaneous shall survive the termination of this Agreement. S&H reserves the right to change, suspend, or discontinue all or any part of the Blog or the Content at any time without prior notice or liability. The paragraph headings herein are provided only for reference and shall have no effect on the construction or interpretation of this Agreement. You expressly absolve and release the S&H Parties from any claim of harm resulting from a cause beyond their control, including, but not limited to, failure of electronic or mechanical equipment or communication lines, telephone or other interconnect problems, computer viruses, unauthorized access, theft, operator errors, severe weather, earthquakes, or natural disasters, strikes or other labor problems, wars, terrorist activities or governmental restrictions. You may not assign this Agreement. No waiver shall be effective unless in writing. Neither the course of conduct between the parties nor trade practice shall act to modify any provision of this Agreement. This Agreement shall be governed by and construed in accordance with the laws of the State of New Jersey, except with regard to its conflicts or choice of law rules. You shall comply with all laws, rules and regulations which are now or hereinafter promulgated by any government authority or agency which govern or apply to the operation or use of the Blog. You are prohibited from any use of the Blog that would constitute an illegal offense, give rise to liability or otherwise violate any applicable local, state, national or international law or regulation. All rights not expressly granted herein are reserved by S&H. This Agreement contains the entire agreement of the communication between the parties concerning its subject matter.