The Division of Local Government Services has issued Local Finance Notice 2015-20, which addresses the new minimum bid thresholds that were changed on July 1, 2015. New Jersey municipalities are advised to review their procurement policies and implementing ordinances to determine if any changes are necessary.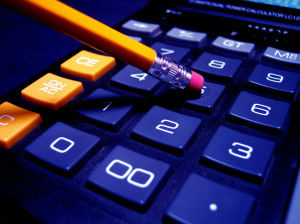 Unless certain exceptions apply, all contracts for the procurement of goods or services by municipalities that in the aggregate exceed the bid threshold must be awarded through the public bidding process set forth in the Local Public Contracts Law (LPCL). The law requires the State Treasurer to adjust the minimum bid threshold every five years based on the index rate. The latest adjustments became effective July 1, 2015.
For contracting units that have appointed a Qualified Purchasing Agent pursuant to the LPCL, the maximum bid threshold has been increased from $36,000 to $40,000. If a contracting unit governed by the LPCL does not have a Qualified Purchasing Agent, the maximum bid threshold remains $17,500. The maximum bid threshold for those contracting units subject to the Public School Contracts Law (PSCL) that do not have a Qualified Purchasing Agent has been increased from $26,000 to $29,000.
The DLGS guidance further advises that, due to the increases bid threshold, the 15 percent threshold for the informal receipt of quotations threshold of the LPCL and PSC also changes. It has provided the following chart to summarize the changes:
| | | |
| --- | --- | --- |
| | Bid Threshold | Quotation Threshold |
| LPCL Units without QPAs | $17,500 | $2,625 |
| PSCL Units without QPAs | $29,000 | $4,350 |
| LPCL & PSCL Units with QPAs | $40,000 | $6,000 |
The DLGS notice also reminds New Jersey municipalities that political contribution threshold (pay-to-play) of $17,500 remains in place. Accordingly, all procurement over $17,500 and less than agency's new, higher bid threshold are subject to those laws.
While local contracting units still have the option to set their bid thresholds at a lower amount, those who seek to take advantage of the increase should make sure that their policies and procedures reflect the adjustment. Where the contracting unit has set fixed amounts, the municipality should be sure to adjust the bid and quotation threshold amounts. The changes should also be reflected if resolutions appointing a qualified purchasing agent used fixed threshold amounts.
For more information about the new bid thresholds or the legal issues involved, we encourage you to contact a member of Scarinci Hollenbeck's Government Law Group.