Youth indoor sports are again on hold in New Jersey. On November 29, 2020, Gov. Phil Murphy signed Executive Order No. 204 (EO 204), which states that indoor sports practices and competitions, including group, competitive and/or organized sporting activities for youth and adults, will be prohibited starting Saturday, December 5, at 6:00 a.m. until Saturday, January 2, 2021. EO 204 also imposes stricter outdoor gathering restrictions, limiting certain gatherings to 25 people.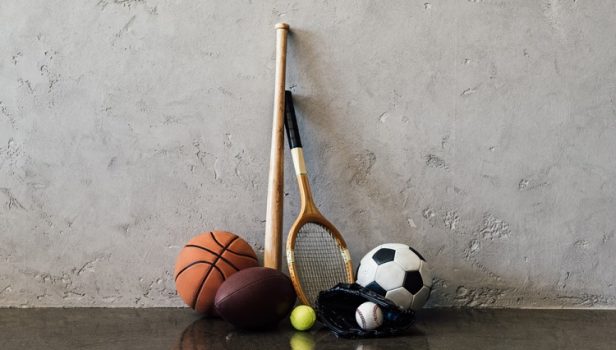 Indoor Sports Ban
Since the COVID-19 pandemic began in March, Gov. Murphy has issued several executive orders governing youth sports. While all sports activities were cleared to operate in indoor and outdoor settings (subject to Department of Health ("DOH") guidance) in October, the rapidly escalating number of COVID-19 cases in New Jersey prompted officials to reconsider. Pursuant to EO 204:
Practices and competitions for organized, group, and/or competitive sports defined as "Low Risk", "Medium Risk", and "High Risk" by DOH's "Guidance for Sports Activities" are prohibited in indoor settings.
In support of the new restrictions, public health officials cited COVID-19 clusters linked to indoor sports. "Youth sports, in particular, has presented a challenge as we have seen a number of outbreaks related to these activities," Communicable Disease Service Medical Director Dr. Ed Lifshitz said at a COVID-19 press conference. At least 20 outbreaks, responsible for more than 100 cases, are tied to youth hockey alone, according to Lifshitz. "The pause in these activities will help slow the spread of the virus," he added.
NJSIAA High School Sports Calendar
On November 19, 2020, the New Jersey Interscholastic Athletic Association's (NJSIAA) Sports Advisory Task Force — the statewide group of athletic administrators tasked with developing return-to-play protocols for New Jersey high school sports — announced its high school sports calendar. The NJSIAA's plan already delayed the starting dates for winter sports.
The plan called for competition for all winter sports to begin after the New Year. Ice hockey was scheduled to start practicing on December 14, 2020. Basketball, fencing and bowling are slated to start practicing on January 11, 2021, while swimming and winter track and field may start practicing on February 1, and gymnastics, girls' volleyball, and wrestling may start practicing on March 1.
Given that NJSIAA had already pushed back winter sports, EO 204 will only impact hockey at the high school level. "No other indoor, high school sports are impacted by the governor's order, as all but ice hockey had already had their start dates moved to January 2021 or later," NJSIAA said in a statement. "The governor has made it clear that he wants high school winter sports to be played, based on the significant mental and physical health benefits they provide and in recognition of the seniors who desire one more season of the sports they love. NJSIAA looks forward to working with the governor and his staff in this regard."
Outdoor Gathering Restrictions
EO 204's lower outdoor gathering limits may also impact sports in New Jersey. For professional or collegiate sports competitions, athletes, coaches, referees and other individuals necessary for the competition are not counted towards the 25-person limit. However, for other adult and youth sports occurring outdoors, the number of individuals necessary for a game or practice can exceed the 25-person limit, but only if no individuals who are not necessary for the event, such as spectators, are present.
As we have noted in prior articles, school districts must stay on top of rapidly evolving COVID-19 rules and guidance. For compliance assistance, we encourage you to contact a member of Scarinci Hollenbeck's Government Law Group.