Governor Phil Murphy's first Executive Order aims to bolster equal pay and gender equity at state agencies. Under Executive Order 1 (EO1), state agencies and offices are expressly banned from asking a job applicant for their past wage history or investigating the prior salaries of their applicants, unless required by law. In signing the order, Murphy said that the new requirements are designed to ensure that state employees receive salaries that are commensurate with their skills, qualifications, and experience.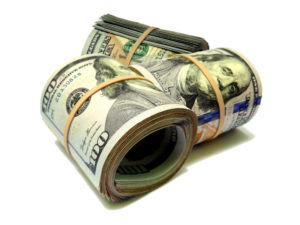 New Hiring Requirements for State Agencies
In the Executive Order, Governor Murphy noted that New Jersey must set a "positive example for other employers to acknowledge and close the gender wage gap by prohibiting inquiry into the salary histories of prospective employees." He also called on the New Jersey Legislature to approve a bill prohibiting such wage inquiries statewide and vowed to sign such legislation.
Below are several key provisions of the equal pay executive order:
State agencies may not inquire about a job applicant's current or previous salaries unless and until the entity has made a conditional offer of employment, including an explanation of the overall compensation package to the applicant.
State agencies may not make an inquiry of a current or prior employer or search public records databases to ascertain an applicant's current or previous salary.
State agencies must take all reasonable measures to avoid inadvertently discovering salary history while gathering other information about the applicant. Any unintentionally discovered information concerning an applicant's salary history may not be used by a State entity in any employment decision.
Nothing in the Order prevents a job applicant from volunteering information about compensation, but an applicant's refusal to volunteer compensation information shall not be considered in any employment decisions.
State agencies are authorized to request and verify current or previous compensation information prior to a conditional offer of employment that includes compensation information only if the applicant voluntarily provides such information or if verification is required by federal, state, or local law.
In the event that a state agency is already in possession of a job applicant's compensation information on the effective date of the Order, it may not use that information in any employment decision unless required to by law or collective bargaining agreement.
The Order does not create a private right of action for prospective state employees or current state employees but alleged violations will be investigated through the Governor's Office of Employee Relations and state agencies will be subject to remedial action.
EO-1 took effect on February 1, 2018. We will continue to track state-wide pay equity legislation and post updates as they become available.
For more information about the Executive Order or the legal issues involved, we encourage you to contact a member of Scarinci Hollenbeck's Government Law Group.