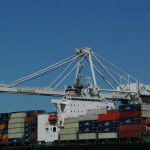 In an interesting discrimination case working its way though the federal court system, the New Jersey Port Authority maintains that it is not covered by the New Jersey Law Against Discrimination (NJLAD). The argument relies on an unpublished Third Circuit Court of Appeals decision that appears to suggest that the anti-discrimination law does not apply to bi-state agencies like the Port Authority.
The case involves allegations of retaliation by the agency's former New Jersey solicitor, Donald Burke. He claims he was forced into early retirement after speaking out against discriminatory conduct towards older, female attorneys employed by the Port Authority.
In his decision on the Port Authority's motion to dismiss the NJLAD claim, U.S. District Judge Jose Linares ruled that the Third Circuit has not yet addressed whether a port authority is subject to suit under individual state laws. He further noted that the New Jersey Supreme Court has reached conflicting conclusions on the issue.
"Despite the absence of an explicit reference to the Port Authority in the relevant state statute, this Court will infer that the legislature intended the law to apply to the activities of bi- state agencies. The very purpose of the NJLAD is to prevent discrimination. Accordingly, absent some specific, clear indication intending to exclude a specific employer such as Defendant herein, it follows that the legislature did not intend to exclude any particular employer," the opinion states.
Judge Linares further points to a 1951 Amendment to the bi-state compact in which the Port Authority broadly consented to "suits, actions, or proceedings of any form or nature at law in equity or otherwise." Thus, he concluded that "even if the New Jersey Legislature did not originally intend to apply the NJLAD to the Port Authority, the plain language of its own contractual amendment consents to application of same and Defendants' motion to dismiss Plaintiff's NJLAD claim is denied."
It will be interesting to see if this issue makes it all the way to the Third Circuit Court of Appeals for a definitive answer of the liability of bi-state agencies under the NJLAD. We will provide updates as they become available, so please stay tuned.
For additional information about municipal liability under the New Jersey Law Against Discrimination, please contact a member of Scarinci Hollenbeck's Public Law Group.