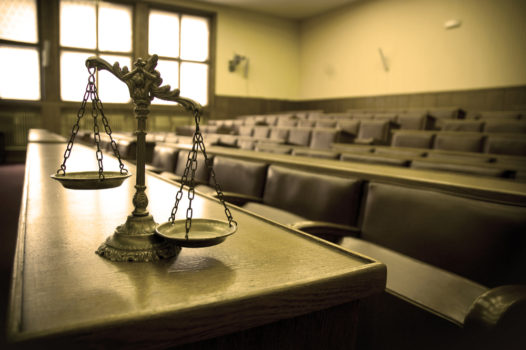 In-person jury trials will resume on June 15, 2021, under a new order by the Supreme Court of New Jersey. The order comes as COVID-19 cases continue to fall across the state, allowing court operations to gradually resume.
In-Person Criminal Trials
The New Jersey Supreme Court's Order, dated May 11, 2021, authorizes the resumption of criminal jury trials, effective June 4, 2021. "In response to the ongoing COVID-19 public health emergency, the Supreme Court has authorized various adjustments to court operations so as to protect the health and safety of all court users," the New Jersey Supreme Court's Order states. "Based on improved COVID-19 trends, the Court today authorizes the resumption of certain in-person jury proceedings on or after June 15, 2021 as set forth in this Order."
Below are several key takeaways from the Order:
Jury selection for criminal trials will begin virtually and then proceed to a final in-person phase.
Cases involving detained defendants will continue to be the top priority.
Civil trials will continue to be conducted virtually, unless an assignment judge determines there are compelling circumstances. Under the Order, civil cases that are especially urgent, including those that involve a plaintiff whom doctors have determined has a limited life expectancy, will be prioritized for in-person trials.
Jury selection for civil trials will remain remote.
All in-person court events will be conducted with appropriate health precautions, including face masks and social distancing.
For remote events, the Judiciary will provide electronic devices and related support to jurors who need such assistance to participate.
To the greatest extent practicable, public access to all phases of jury selection (in both civil and criminal trials) and virtual civil jury trials, will be provided by permitting limited numbers of observers to be physically present in the courtroom or other courthouse location, consistent with social distancing and other requirements.
Grand Jury Proceedings
The Supreme New Jersey Court has also authorized the resumption of in-person grand jury sessions effective June 15, 2021. Under the Court's Order, issued on May 11, 2021, Grand juries may resume in person as of that date with appropriate health protocols, including face masks and social distancing.
As of August 1, 2021, all counties are to have at least one in-person grand jury panel in place. The in-person panels would also be permitted to meet in non-court locations.
Given the need to maintain certain COVID-19 health and safety protocols, the transition back to in-person grand jury proceedings will be gradual. As set forth in the Court's Order, "based on current limits to on-site presence and in-person court events in court and other locations – specifically the need to maintain social distancing and to preserve court space for in-person criminal jury trials – grand juries also may continue to convene temporarily in a virtual format."
As the New Jersey Supreme Court further explained in its Order, a number of factors favor an incremental shift from entirely virtual to entirely in-person grand jury sessions. "Among other considerations is the need to support in-person criminal jury trials, which must be conducted with all applicable health precautions, including face masks and social distancing, in suitable, larger court locations. Space constraints in many courthouses pose practical limitations," the Order states. "The Judiciary also is mindful of the circumstances of current grand jurors who were summoned and selected for virtual grand jury service and who may be unable on short notice to shift to serve in an in-person format."