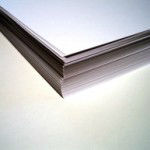 In Ganzweig v. Township of Lakewood, the court clarified how the New Jersey Open Public Records Act (OPRA) applies to documents that are part of an internal affairs investigation. The decision makes it clear that records are not automatically exempt from OPRA simply because they are being used as part of an investigation.
The Facts of the Case
Plaintiff Shabsi Ganzweig sought to compel the Township of Lakewood (Township) and its Township Clerk, Mary Ann Del Mastro, in her capacity as the Township's custodian of records, to produce certain records related to two pedestrian accidents in the municipality. Ganzweig specifically sought police transmissions, videos and phone recordings related to the crashes. The Township denied the request under OPRA, stating that the information was "part of an Internal Affairs Investigation." The response letter from the custodian further explained:
Because complaints against police officers can be the basis for discipline and other personnel decisions, the complaints are considered confidential personnel information and exempt from disclosure because they contain information generated by or on behalf of public employers or public employees in connection with any grievance filed by or against an individual pursuant to N.J.S.A. 47:1A-1.1.
Ganzweig subsequently filed suit, alleging that the Township had improperly denied the request. In defending the suit, the Township offered an alternative argument for denying the request. It asserted that after receiving some unspecified complaints from Township residents, the Township has commenced internal affairs investigations for both incidents as required by law, and that the records at issue concern the same subject matter as these investigations.
The Court's Decision
The sole issue before the court was whether the records fell under one of OPRA's enumerated exceptions. In this case, the court held that the Township failed to prove that it properly denied plaintiff's document requests under any exception recognized by OPRA.
As explained in the opinion, "The plain language of the statute makes clear that information that later forms the basis of an investigation does not become retroactively exempt from OPRA's disclosure requirement."
The court further noted that the Appellate Division has made clear that courts should distinguish between those (accessible) documents that prompt the investigation and the (potentially confidential) work-product of the investigation itself. In this case, the radio or video transmissions are independent from the Internal Affairs records that were created once the investigation was commenced.
"The fact that an internal affairs investigation may use or mandate the acquisition of the requested records does not change their status as an accessible government record which the court finds is the case at hand. The recordings sought by plaintiff are a record of the events. They are not the internal affairs investigation," the court held.
For more information about this case or the legal issues involved, we encourage you to contact a member of Scarinci Hollenbeck's Government Law Group.