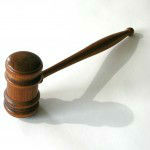 In a recent workers' compensation case involving a municipal employee, the Appellate Division clarified the requirements for obtaining temporary disability benefits. Johnson v. Hamilton Township particularly addressed the medical evidence required for temporary as opposed to permanent disability under New Jersey law.
The Facts of the Case
Michael P. Johnson was electrocuted while working at the Hamilton Township Water Pollution Control Facility. Emergency medical technicians found Johnson unresponsive and took him to the hospital. He had a burn on his right thumb, and later claimed that he had pain, numbness from the chest down, and impaired vision in his left eye. Weeks later, Johnson complained of migraine headaches, psychological problems, and tingling and numbness in his right hand.
Dr. James Ware, a board-certified neurologist with experience in electrical injuries, diagnosed Johnson as having an electrical injury to his central nervous system causing the migraines, decreased vision, severe paresthesia of the right arm, and a concussion. After Ware concluded that Johnson was unable to work, he filed a claim for temporary disability benefits.
Hamilton Township opposed the claim, citing Johnson's prior medical problems, including vision problems, hand injuries and drug use. The municipality's neurological expert examined Hamilton for an hour or less, and found no evidence that he could not return to full-time work.
After both experts testified at trial, the workers' compensation court ordered Hamilton Township to pay temporary disability and medical benefits. The municipality appealed arguing that the court erred in crediting Johnson's treating physician, finding causation, ruling him unready for light duty, and allowing benefits despite his misstatements.
The Court's Decision
The Appellate Court affirmed the ruling.  With regard to the medical evidence required, the court held that Johnson only needed to show through competent medical evidence that the treatment was reasonably necessary to cure or relieve the effects of the injury.
As explained by the court, "an employee who seeks to obtain temporary disability benefits under N.J.S.A. 34:15-12(a) must show that he is absent from and unable to resume work by reason of the injury, and is not yet as restored as he can be from his injury." Citing Hanrahan v. Township of Sparta, the court further noted that obtaining medical benefits under N.J.S.A. 34:15-15 "requires only that the treatment be shown by competent medical evidence to be reasonably necessary to cure or relieve the worker of the effects of the injury."
Accordingly, the panel concluded that Johnson was not required to provide "demonstrable objective" medical evidence, as he would to obtain permanent partial disability benefits. Rather than being  prerequisite, the court found that the presence or absence of demonstrable objective medical evidence may only "affect the weight of an employee's case for temporary disability and medical benefits."
For more information about this case or the legal issues involved, we encourage you to contact a member of Scarinci Hollenbeck's Public Law Group.