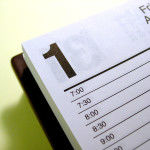 In Finkel v. Township Committee of Township of Hopewell, the Appellate Division of the New Jersey Superior Court considered the interplay between two statutes governing the timeframe for submitting municipal referendums for inclusion on a ballot. The panel concluded that municipalities must follow all applicable deadlines and declared the referendum at issue untimely and thus invalid.
The Facts of the Case
The case involved a non-binding referendum question placed on the Hopewell Township ballot, which sought the input of Township voters on restricting the speed limit of a section of Route 579 in the Township in front of the Bear Tavern Elementary School.
The plaintiffs' alleged that the Township's submission was untimely under N.J.S.A. 19:37-1, as it was submitted only 70 days before the election. Meanwhile, the defendants, the Township Committee and the Mercer County Clerk, maintained that the failure to adhere to the 81-day deadline was inconsequential because a certified copy of the resolution was submitted to the County Clerk within the 65-day time frame in compliance with another public law, N.J.S.A. 19:37-2.
While the referendum ultimately went forward and was rejected by the voters, the Appellate Division agreed to consider the merits of the case, specifically the interplay between the 81-day submission deadline currently expressed in N.J.S.A. 19:37-1 and the 65-day deadline in N.J.S.A. 19:37-2. In refusing to dismiss the appeal as moot, the court highlighted that the case presents a significant public question and affects a matter of clear public interest because "the issues involve the important fundamentals of carrying out a proper election."
The Court's Decision
The Appellate Division held that a governing body's ballot submission must meet the separate deadlines of both N.J.S.A. 19:37-1 and N.J.S.A. 19:37-2.
"If, as defendants essentially argue, a governing body can bypass the 81-day deadline in N.J.S.A. 19:37-1 by simply providing the county clerk with a certified resolution under N.J.S.A. 19:37-2 within that separate provision's 65-day deadline, the deadline in the former becomes superfluous. That cannot be so," the panel concluded.
First the governing body must "request" a referendum by passing a resolution or ordinance 81 days before the election. The governing body then submits the "certified resolution" to the clerk at least 65 days before the election. In between those two deadlines, the public can submit a petition seeking a revised or competing approach to the referendum.
The court further noted that "adherence to the 81-day deadline actually protects the citizenry and promotes the opportunity for voters to respond effectively to a proposed referendum."
For more information about this legislation or the legal issues involved, we encourage you to contact a member of Scarinci Hollenbeck's Government Law Group.