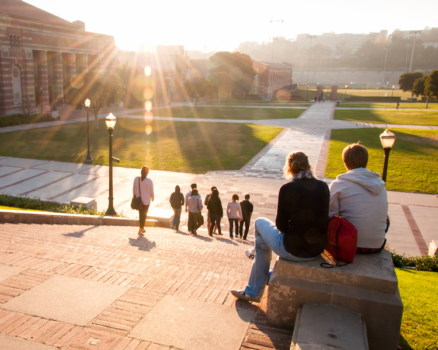 On September 28, 2022, the Supreme Court of New Jersey held oral arguments in In the Matter of Officer Gregory DiGuglielmo and New Jersey Institute of Technology. The case involves whether a campus police officer who was terminated by the New Jersey Institute of Technology because of alleged non-criminal misconduct may challenge his termination through what is known as "special disciplinary arbitration" administered by the Public Employment Relations Commission (PERC).
Facts of the Case
Gregory DiGuglielmo was a police officer employed by the New Jersey Institute of Technology (NJIT) Department of Public Safety. Officer DiGuglielmo was issued a Notice of Termination for his conduct that allegedly occurred during a pursuit of a juvenile bicyclist on August 26, 2019.
As detailed in court documents, NJIT suspended Officer DiGuglielmo with pay on August 27, 2019, and notified him that he was the subject of an internal affairs investigation for his alleged misconduct. NJIT referred the matter to the Essex County Prosecutor's Office to determine if criminal charges arising from the alleged use of excessive force should be issued against Officer DiGuglielmo. In October 2019, the Prosecutor's Office advised NJIT that "there [was] insufficient credible evidence to warrant a criminal prosecution" of the matter.
On November 15, 2019, Officer DiGuglielmo was served with a Disposition Letter and Notice of Disciplinary Action, which notified him that NJIT's internal investigation had sustained eleven charges against him for violating seven Department Rules and Regulations. Thereafter, on December 20, 2019, NJIT served upon the officer a letter formally notifying him that he was being terminated for cause. On January 8, 2020, Officer DiGuglielmo and his counsel filed with PERC a challenge to his termination and a request for special disciplinary arbitration under N.J.S.A. 40A:14-209 and -210. NJIT objected to that request, contending that Officer DiGuglielmo was not legally eligible for the arbitration.
NJIT argued Officer DiGuglielmo was ineligible because he worked for an institution of higher education rather than a municipal police department. NJIT further maintained such arbitration was not available because Officer DiGuglielmo was not suspended without pay. In addition, NJIT argued that Officer DiGuglielmo allegedly waived any rights he had to special disciplinary arbitration because he did not follow procedures in the collective negotiations agreement (CNA) between NJIT and his labor union.
The Commission rejected NJIT's arguments. It held, consistent with its administrative rulings in other cases involving campus police officers and its regulations, that Officer DiGuglielmo was entitled to special arbitration as a matter of law. Among other things, the Commission determined that the NJIT police force is a "law enforcement agency" within the meaning of N.J.S.A. 40A:14-200, and that its officers who have been terminated for non-criminal conduct may elect under N.J.S.A. 40A:14-209 and -210 to have the Commission appoint a special arbitrator to conduct a hearing and evaluate whether the officer's discharge is justified. The Commission found that university police officers are not excluded from the special arbitration program because they work for an institution of higher education. The Commission rejected other arguments presented by NJIT
The Appellate Division affirmed the Commission's determination that the NJIT police force is a "law enforcement agency" within the meaning of N.J.S.A. 40A:14-200. However, it further concluded the NJIT officers are not eligible for special disciplinary arbitration because that option is restricted by N.J.S.A. 40A:14-150 to officers who work for municipal police departments in jurisdictions that are not part of the civil service system.
Issues Before the New Jersey Supreme Court
The New Jersey Supreme Court granted certification on December 10, 2021. The justices agreed to consider the following question: "Is a campus police officer at a public college or university eligible for special disciplinary arbitration administered by the Public Employment Relations Commission?"
During oral arguments, both sides focused on whether the NJIT police force is a "law enforcement agency" within the meaning of N.J.S.A. 40A:14-200. It defines the term as "any police force, department, or division within the State, or any county or municipality thereof, which is empowered by statute to act for the detection, investigation, arrest, conviction, detention, or rehabilitation of persons violating the criminal laws of this State."
Attorneys for NJIT argued that while NJIT may hire officers, the school is not independently authorized under state law to engage in police activities. Because it lacks statutory law enforcement authority, NJIT argued that it falls outside the definition of a law enforcement agency. Meanwhile, attorneys for DiGuglielmo and PERC argued that N.J.S.A. 40A:14-200 should be interpreted more expansively. "The intent of the legislature, when reviewing that statute, seems to be a more encompassing approach to include more agencies as opposed to exclude more agencies," they argued.