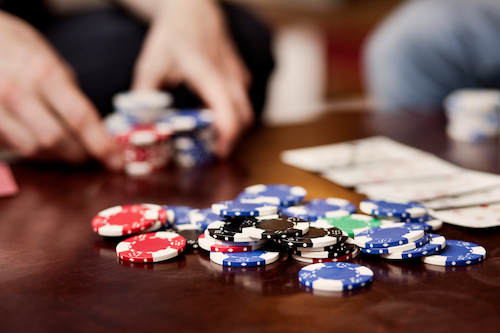 The Supreme Court of New Jersey recently heard oral arguments in a case that could impact thousands of businesses that suffered pandemic losses. The issue before the court in AC Ocean Walk LLC v. American Guarantee and Liability Insurance Co. et al. is whether a New Jersey casino is entitled to insurance coverage for alleged physical property damage caused by COVID-19.
Facts of the Case
AC Ocean Walk LLC (Ocean) operates the Ocean Casino Resort in Atlantic City. In its complaint, Ocean sought property and business interruption insurance under policies issued by AIG Specialty Insurance Co., American Guarantee & Liability Insurance Co. and Interstate Fire & Casualty Co. for losses of income during the closure of its casino pursuant to COVID-19 Executive Orders issued by New Jersey Governor Phil Murphy.
The trial court found Ocean sufficiently pled that COVID-19 caused a direct physical loss or damage to its casino to surmount defendants' motion to dismiss and the coverage sought by Ocean under various sections of the issued policies. The court determined that the contamination exclusions contained in the policies did not apply because they were ambiguous.
The Appellate Division reversed. It held that a contamination exclusion barred the company's claims. "Even assuming Ocean successfully pled the COVID-19 virus caused an actual or imminent physical loss or damage to Ocean, the contamination exclusion unambiguously excludes coverage," the appeals court said. "Grouping viruses with environmental and industrial pollutants may be unusual, but Ocean does not cite any controlling cases construing 'contamination' in its contractual definition."
Issue Before the New Jersey Supreme Court
The New Jersey Supreme Court granted certification in January. The justices agreed to consider the following question: "Under the terms of the insurance policies, did the presence of COVID-19 or related Executive Orders cause a 'direct physical loss of or damage' to plaintiff's property, and if so, did the contamination exclusions in the policies apply?
During oral arguments, attorneys for the insurance companies argued that their policies required physical damage to the property. They further maintained that it was Gov. Murphy's orders mandating casino closures that caused Ocean's losses rather than the actual virus.
"The only time period when they weren't able to operate their casino and be open to the public was when the governor required them to be closed," American Guarantee's attorney David Roth stated. "Other than that, there is no allegation that the virus ever did anything to their property that made them physically incapable of operating, and plainly if it did have that sort of physical impact, they would not have been open on July 3, 2020. They would not have been open for the last three years."
In response, Ocean's attorney argued that that presence of coronavirus particles at the Ocean Casino Resort rendered physical property within the premises damaged and unsafe. "The closure required by Gov. Murphy's executive orders was something we had to comply with as a matter of law, but we're alleging more than that — that we would have been required to close the facilities even without Gov. Murphy's executive orders," Stephen Orlofsky said. He further maintained that the contamination exclusion shouldn't apply because it is ambiguous, emphasizing that the policy's definition of "contaminant" does not include viruses, unlike its definition of "contamination."
Several justices appeared skeptical of that argument. "Here you have the word that's used in the exclusion, which is 'contamination', with a definition that includes a virus, and you have this entire case premised on a virus. Yes, you have 'contaminant' also. Insurance policies certainly include, sometimes, definitions of terms that aren't the focus of the case," said Justice Anne Patterson.
Businesses in New Jersey and across the country have faced an uphill battle when bringing business interruption insurance claims related to COVID-19. We will be closely following this case and will post an update when the New Jersey Supreme Court renders a decision.