The Supreme Court of New Jersey recently upheld the cost of living adjustments (COLA) freeze implemented by the Christie Administration under a 2011 pension reform law. In reaching its decision in Richard W. Berg v. Hon. Christopher J. Christie, the state's highest court rejected arguments that the COLA adjustments were just as contractually mandated as the pension payments.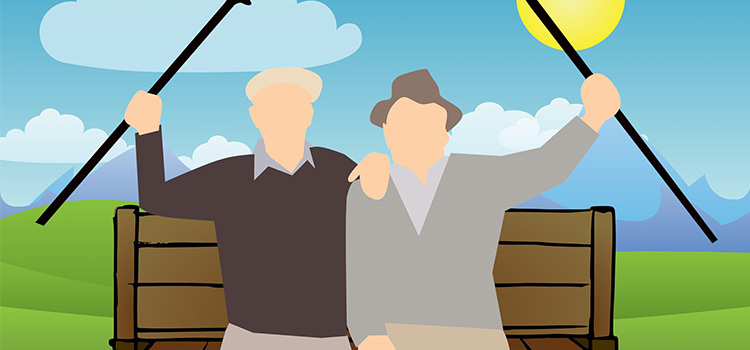 The Facts of the Case
In 1997, the New Jersey Legislature enacted the non-forfeitable-right statute. It stated that qualifying members of the State's public pension systems or funds were granted "a non-forfeitable right to receive benefits as provided under the laws governing the retirement system or fund." The statute further provided that the "benefits program, for any employee for whom the right has attached, cannot be reduced."
In 2011, as a part of comprehensive pension reform effort, the Legislature suspended further COLAs, freezing the cost-of-living adjustment at the 2011 level for current and future qualifying retirees. Retired government employees filed a complaint against various State defendants, alleging that plaintiffs had contractual, statutory, and constitutional rights to COLAs and seeking numerous forms of relief. The key issued raised in the current suit was whether COLAs are part of the "benefits program" protected under the non-forfeitable-right statute, or, more specifically, whether the Legislature intended to create a contractual right to COLAs.
The Court's Decision
By a vote of 6-1, the New Jersey Supreme Court found that there was not a contractual right to continued increased adjustment of public pension benefits. As explained by the court:
To construe a statute as creating a contractual right, the Legislature's intent to limit the subsequent exercise of legislative power must be clearly and unequivocally expressed concerning both the creation of a contract as well as the terms of the contractual obligation. In this instance, proof of unequivocal intent to create a non-forfeitable right to yet-unreceived COLAs is lacking. The Legislature retained its inherent sovereign right to act in its best judgment of the public interest and to pass legislation suspending further COLAs.
Justice Barry Albin dissented, arguing that the statute was clear in protecting the continued receipt of COLAs. In deciding when to retire, "public employees relied on the legislative promise that COLAs would protect their pensions from the ravages of inflation," Albin stated.
For more information about the court's COLA decision or the legal issues involved, we encourage you to contact a member of Scarinci Hollenbeck's Government Law Group.