New Jersey's leave donation policy could soon become state law. The state Senate recently approved legislation that would allow state employees to donate their unused sick or vacation leave time to co-workers who may need it.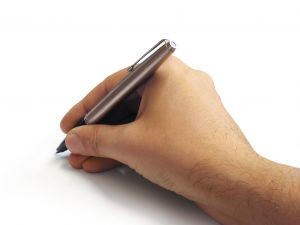 "This bill codifies a process that allows state employees to help one another by donating time to colleagues who are facing either a catastrophic event like a severe health crisis affecting themselves or a family member or being able to donate time to a pregnant employee who needs more leave than the norm," notes the primary sponsor, Senate Majority Leader Loretta Weinberg.
Currently, a regulation promulgated by the Civil Service Commission provides all State employees, pursuant to certain eligibility criteria, access to a donated leave program. Under provisions of the current regulation, an employee who has exhausted all accrued sick, vacation, and administrative leave may receive donations of sick leave and vacation leave from co-workers. In order to be eligible for donations, an employee must have the State employer's approval and a catastrophic health condition for themselves or an immediate family member, absence due to donation of an organ, or a period of disability requiring the care of a physician who provides medical verification of the need for an absence from work, due to pregnancy, of 30 or more work days.
Provisions of Senate Bill 1758
The proposed legislation, Senate Bill 1758, codifies the Civil Service Commission's existing regulation, while also adding several additional provisions. Under the legislation, donated leave would be available when a state employee:
Suffers from a catastrophic health condition or injury;
Is needed to provide care to a member of the employee's immediate family who is suffering from a catastrophic health condition or injury;
Requires absence from work due to the donation of an organ, including, but not limited to, the donation of bone marrow; or
Requires absence from work during a period of disability due to the pregnancy of the employee which requires the care of a physician who provides a medical verification of the need for the employee's absence from work for 30 or more work days, regardless of whether the absence from work commences before the expected delivery date or after the actual delivery date.
The bill provides that state workers would be eligible to receive donated sick or vacation leave once they have completed at least one year of continuous service. They must also have exhausted all accrued sick, vacation, and administrative leave, with the exception of employees eligible to receive donated leave due to pregnancy, who are only required to exhaust accrued sick leave. To prevent abuse, employees seeking to use donated leave must not, in the two-year period immediately preceding the employee's need for donated leave, have been disciplined for chronic or excessive absenteeism, chronic or excessive lateness, or abuse of leave.
SB 1758 provides that aleave recipient must receive at least five sick days or vacation days or a combination thereof from one or more leave donors to participate in the donated leave program. A leave recipient may receive no more than 260 sick days or vacation days, and may not receive any days on a retroactive basis. In addition, a leave donor can donate only whole sick days or whole vacation days and may not donate more than 30 such days to any one recipient. A leave donor must have remaining at least 20 days of accrued sick leave if donating sick leave and at least 12 days of accrued vacation leave to donate vacation leave.
The bill, which would take effect immediately, would apply to New Jersey state employees in the career, senior executive, and unclassified service. After unanimously passing the Senate, the legislation now heads to the Assembly.
For more information about the proposed legislation or the legal issues involved, we encourage you to contact a member of Scarinci Hollenbeck's Government Law Group.