The New Jersey Senate recently advanced legislation that would make it easier to consolidate fire districts. The Assembly approved the measure this summer.
Under Assembly Bill No. 3006, New Jersey municipalities would be authorized to consolidate fire districts if the commissioners of each of the fire districts within each municipality adopt parallel resolutions consenting to the development of a consolidation plan. The proposed legislation also allows a single municipality to consider the consolidation of all fire districts within that municipality.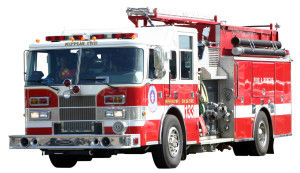 Any municipal governing body or governing bodies that approve the development of a consolidation plan must work with the fire district commissioners to prepare the plan, which must include a first-year budget for the new district. The plan may be prepared in consultation with the Director of the Division of Local Government Services in the Department of Community Affairs, or his designee.
Once the consolidation plan is finalized, municipalities are required to hold a public hearing, notice of which must be provided to the public. In addition, copies of the proposed consolidation plan must be made available for public inspection by the municipal clerk.
Following the hearing, Assembly Bill No. 3006 requires the governing body or governing bodies of each municipality to vote on a resolution to consolidate the fire districts. Upon passage, the assets and debts of the fire districts to be consolidated must be reapportioned pursuant to the consolidation plan. Under the proposed measure, consolidation would become effective after the next fire district election following the final adoption of the consolidation plan by at least 29 days. At such time, new commissioners for the consolidated district must be elected.
Under the amended bill approved by the Senate Community and Urban Affairs Committee, the measure would also permit the enlargement of an existing fire district by including additional territory in another municipality that is not included in another fire district upon the adoption of parallel ordinances. It would also allow municipalities to dissolve a fire district created by extending the boundaries of an existing fire district to include additional territory in another municipality. With regard to fire district consolidations, the committee amendments would also require sign off by the Local Finance Board.
For more information about the proposed legislation or the legal issues involved, we encourage you to contact a member of Scarinci Hollenbeck's Government Law Group.