In the wake of reports that the Edison Board of Education was defrauded out of $75,000, school districts and other municipal agencies are reminded to conduct due diligence in researching all vendors. Once the contract is signed, it is also imperative to periodically review that the vendor is performing the services in accordance with the agreement.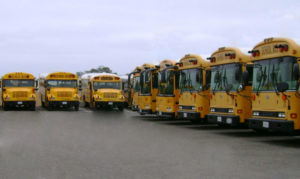 New Jersey School System Defrauded
According to a statement by Middlesex County Prosecutor Andrew C. Carey, the owner of Tiny Tots Therapy has been charged with defrauding the Edison school district out of thousands of dollars. Rebecca Dean allegedly falsified invoices to the Edison Board of Education for various therapeutic services that were never provided to students. Dean then filtered the fraudulently obtained monies into her own personal and business accounts for her benefit.
Investigators with the Middlesex County Prosecutor's Office specifically determined that between September 2016, and January 2018, Dean submitted invoices to the Edison Board of Education, in excess of $75,000, for services that were not rendered to students in the school district. She is facing charges of theft by deception and money laundering.
The investigation is still ongoing. According to the Tiny Tots Therapy website, the pediatric therapy business serves 88 school districts and has been in business 10 years.
Tips for Conducting Vendor Due Diligence
In addition to complying with the state's myriad of procurement laws, when seeking to purchase goods and services, school boards must also investigate their contracting partners. Below are several tips:
Request written documentation that the vendor possesses any required insurance, license, or other legal perquisite to providing the requested services or goods.
Conduct a negative media check online. Often a simply Internet search can reveal potential risks, such as a history of litigation or consumer complaints.
Validate all key information provided by vendors. In most cases, information can be readily checked against publicly available records.
Verify that service provider contracts provide for enforceable consequences for breach of contract.
Keep written records documenting the due diligence process should issues later arise.
Monitor your contractual relationships to ensure that you are aware of potential problems before they put your district at risk. Since the person responsible for paying invoices is often not the person receiving the good or services, it is imperative to verify that payment is justified.
Given that many New Jersey school boards have limited financial resources, it is essential to conduct due diligence and reduce the risk of being defrauded. For assistance developing policies and procedures to properly vet contract partners, we encourage you to contact one of Scarinci Hollenbeck's experienced education attorneys.