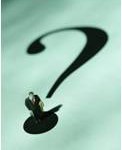 Momentum is growing among New Jersey municipalities to expand the New Jersey Open Public Records Act (OPRA) to include state lawmakers. The basic argument is "if us, why not them?"
Under the current law, OPRA's disclosure requirements apply to "public agencies," which are defined as:
The executive branch of state government and all independent state agencies and authorities. This includes all state colleges and universities;
The Legislature of the State and any office, board, bureau or commission within or created by the Legislative Branch;
All counties, municipalities, school districts, fire districts, planning and zoning boards and other county and local boards or agencies, and all independent county or local agencies and authorities established by municipal or county governments.
However, one of OPRA's 24 exceptions broadly excludes the legislative branch. Under the legislative records exception, information received by a member of the Legislature from a constituent or information held by a member of the Legislature concerning a constituent may not be requested under OPRA unless it is information the constituent is required by law to transmit.
Additionally, the statute does not apply to any memorandum, correspondence, notes, report or other communication prepared by, or for, the specific use of a member of the Legislature in the course of the member's official duties, with the exception of otherwise publicly-accessible reports that are required by law to be submitted to the Legislature or its members.
Executive Dennis Levinson is one of the local administrators leading the charge to narrow the exception. "This measure is long overdue," Levinson wrote in January letter to municipalities. "There does not appear to be any rational reason why the state Legislature should have exempted itself from complying with the same requirements for openness and accountability with which they require others to comply." In response, the Press of Atlantic City reports that several towns have passed resolutions in support of placing state legislators under OPRA's purview.
Legislation is also pending in the state Assembly, which would narrow the exceptions. Under the proposal, information that a legislator receives from an individual residing in any legislator's district or possesses about such an individual would remain unavailable to the public. However, any information that a legislator receives from or possesses regarding other persons, groups, and associations would be available to the public. The bill is currently pending before the Assembly Judiciary Committee.
For more information about the legislation or the legal issues involved, we encourage you to contact a member of Scarinci Hollenbeck's Government Law Group.