The Third Circuit Court of Appeals recently issued a significant decision involving public school students' free speech rights and clarified how existing precedent will be applied to social media. In B.L. v. Mahanoy Area School District, the appeals court unanimously held that the First Amendment prohibits disciplining public school students for certain off-campus speech.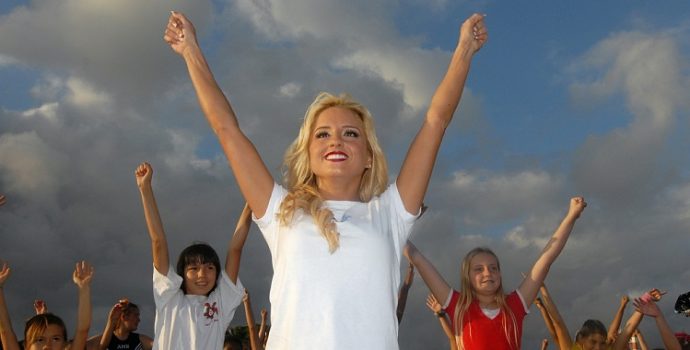 Facts of the Case
Appellee B.L. failed to make her high school's varsity cheerleading team and, over a weekend and away from school, posted a picture of herself with the caption "fuck cheer" to Snapchat. The snap was visible to about 250 of B.L's "friends," many of whom were fellow students and some of whom were cheerleaders. One of B.L.'s teammates took a screenshot of the snap and sent it to one of the team's two cheerleading coaches.
B.L. was subsequently suspended from the junior varsity team for a year and her parents appealed that decision to the athletic director, school principal, district superintendent, and school board. After exhausting these avenues, B.L. sued the Mahanoy Area School District ("School District" or "District"). She advanced three claims under 42 U.S.C. § 1983: that her suspension from the team violated the First Amendment; that the school and team rules she was said to have broken are overbroad and viewpoint discriminatory; and that those rules are unconstitutionally vague.
The District Court granted summary judgment in B.L.'s favor, ruling that the School District had violated her First Amendment rights. The court ruled that B.L.'s snap was off-campus speech and thus not subject to regulation under Bethel School District No. 403 v. Fraser, 478 U.S. 675 (1986). It further found that because B.L.'s snap had not caused any actual or foreseeable substantial disruption of the school environment, her snap was also not subject to discipline under Tinker v. Des Moines Independent Community School District, 393 U.S. 503 (1969). Under Tinker, "to justify prohibition of a particular expression of opinion," school officials must show that "the forbidden conduct would materially and substantially interfere with the requirements of appropriate discipline in the operation of the school."
Third Circuit's Decision
The Third Circuit affirmed. In so ruling, the court addressed the application of Tinker to students' off-campus speech, breaking with its sister courts in concluding that it does not apply. "We hold today that Tinker does not apply to off-campus speech—that is, speech that is outside school-owned, -operated, or -supervised channels and that is not reasonably interpreted as bearing the school's imprimatur," Judge Cheryl Ann Krause wrote for the court.
"To be sure, B.L.'s snap was crude, rude, and juvenile, just as we might expect of an adolescent," Judge Krause wrote. "But the primary responsibility for teaching civility rests with parents and other members of the community. As arms of the state, public schools have an interest in teaching civility by example, persuasion, and encouragement, but they may not leverage the coercive power with which they have been entrusted to do so."
In reaching its decision, the Third Circuit first addressed the distinction between on- and off-campus speech. The court acknowledged that enforcing the line is "tricky," particularly in the digital age. Citing existing Third Circuit precedent, the court concluded that "a student's online speech is not rendered 'on campus' simply because it involves the school, mentions teachers or administrators, is shared with or accessible to students, or reaches the school environment." Applying these principles to the case, it further determined that B.L's snap falls outside the school context. As Judge Krause highlighted, "B.L. created the snap away from campus, over the weekend, and without school resources, and she shared it on a social media platform unaffiliated with the school."
The Third Circuit next turned to whether the First Amendment allowed the School District to punish B.L. for her off-campus speech. The court first rejected the School District's reliance on Fraser, emphasizing that under Fraser "vulgar, lewd, obscene, or plainly offensive" speech by students receives "no First Amendment protection . . . in school." The Third Circuit also noted that it had previously held that Fraser does not apply to off-campus speech.
The Third Circuit further held that B.L.'s punishment can't be justified under Tinker, addressing the long-avoided question of whether Tinker applies to off-campus speech. "In avoiding the issue, we afforded our sister circuits the chance to coalesce around an approach and the Supreme Court the chance to resolve the issue," Krause wrote. "Nearly a decade later, however, we see not only that social media has continued its expansion into every corner of modern life, but also that no dominant approach has developed." After also recognizing the "unresolved issue of Tinker's scope has left a significant obstacle in the path of any student seeking to vindicate her free speech rights through a § 1983 suit," the Third Circuit determined "the time has come for us to answer the question."
In reviewing the approaches taken by other circuit courts of appeal, the Third Circuit concluded that "their approaches sweep in too much speech and distort Tinker's narrow exception into a vast font of regulatory authority." In forging its own path, the Third Circuit held that Tinker isinapplicable to off-campus speech. "Tinker's focus on disruption makes sense when a student stands in the school con- text, amid the 'captive audience' of his peers," Judge Krause explained. "But it makes little sense where the student stands outside that context, given that any effect on the school environment will depend on others' choices and reactions."
In support, the Third Circuit stated that its approach offers the distinct advantage of offering up-front clarity to students and school officials. "To enjoy the free speech rights to which they are entitled, students must be able to determine when they are subject to schools' authority and when not," Judge Krause wrote.
The Third Circuit clarified that "[n]othing in this opinion questions school officials' 'comprehensive authority' to regulate students when they act or speak within the school environment. As Judge Krause explained, "Tinker applies, as it always has, to any student who, on campus, shares or reacts to controversial off-campus speech in a disruptive manner."
Notably, the Third Circuit "reserv[ed] for another day the First Amendment implications of off-campus student speech that threatens violence or harasses others."
For more information about the Third Circuit's precedential student speech decision or the legal issues involved, we encourage you to contact a member of Scarinci Hollenbeck's Government and Education Law Group.