A recent Appellate Division decision provides a useful discussion of how to determine when a request under the Open Public Records Act (OPRA) is "overly broad." As highlighted in Wronko v. Township of Jackson, et al., not all blanket requests may be denied under OPRA.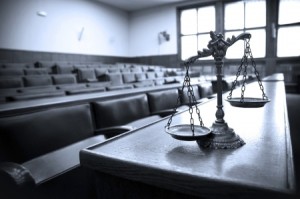 Facts of the Case
Plaintiff Steven Wronko filed an OPRA request seeking "[c]opies of all attorney invoices for Jackson Township from January 1, 2015 through December 31, 2015," and "[c]opies of all litigation settlement agreements from January 1, 2010 through December 19, 2015 for Holmdel Township." Defendant Township of Jackson denied the request because plaintiff did not identify a specific case or matter. Wronko subsequently filed suit under the Open Public Records Act. However, the trial judge agreed with the municipality and dismissed the complaint.
On appeal, Wronko argued that his request was valid pursuant to Burnett v. County of Gloucester, 415 N.J. Super. 506 (App. Div. 2010), in which the Appellate Division upheld an OPRA request for all settlements, releases and similar documents entered into by a government agency in a specific time period, even though the requestor failed to cite any specific cases. Wronko further maintained that his request was sufficiently clear and not overly broad.
Appellate Division's Decision
The Appellate Division reversed. In its per curium opinion, the court stated that it agreed with the plaintiff "in every respect."
In reaching its decision, the appeals court acknowledged that blanket requests for unspecified documents are not proper under OPRA. Rather, a requestor should identify the subject matter of the type of document sought.
"We have determined requests that identified a specific subject matter with sufficient identifying information were not overly broad even where a custodian was required to search and locate records according to a specific topic area," the panel further explained. Specifically citing Burnett, it also noted that it previously held that OPRA permitted a request for "[a]ny and all settlements, releases or similar documents entered into, approved or accepted from [January 1, 2006] to present."
The Appellate Division also highlighted that the court previously permitted an OPRA request for documents relating to E-ZPass benefits provided to Port Authority retirees because it "was confined to a specific subject matter that was clearly and reasonably described with sufficient identifying information." As the court further explained, these permissible requests "did not require a custodian to exercise discretion, survey employees, or conduct research; rather, the responsive records were self-evident."
With these principles in mind, the court ultimately determined that the plaintiff's OPRA request complied with the statute and governing case law.
For more information about the Appellate Division's OPRA decision or the legal issues involved, we encourage you to contact a member of Scarinci Hollenbeck's Government Law Group.