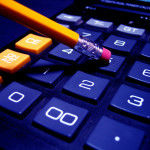 The New Jersey Division of Local Services recently released new rules to implement a 2007 law (N.J.S.A. 40A:5-48) that requires municipalities to provide user-friendly budgets to the public. The aim of the law was to provide local elected officials and members of the public with easy-to-understand budget information to help formulate policies and to provide an educational resource for the public.
While the law was largely forgotten for several years, the Christie Administration has directed the Local Finance Board to move forward on implementing the new budget process for the next fiscal year. This fall, the Division of Local Government Services sought input on a proposed User Friendly Budget data-reporting template for municipalities. Municipal officials would be required to fill it out and submit electronically to the Division as a supplement to standard paper submissions of introduced and adopted budgets.
In December, the Division of Local Government Services released a formal rule proposal for requiring user-friendly budgets for municipalities. It sets forth several categories of budget data that the municipality must enter into an electronic reporting platform and submit to the Division. These categories involve areas such as property taxes, debt, surplus, revenue, appropriations, and health benefits, among others. As noted in the proposal, "the data submitted under each category will in turn be used by the Division to convey in plain language the financial health of each municipality, as well as how the public's tax dollars are being utilized at the municipal level."
The Division is currently seeking comments and recommendations on the rule proposal. The comment period is open until February 15, 2013.
For more information about the proposed rules, we encourage you to contact a member of Scarinci Hollenbeck's Public Law Group.