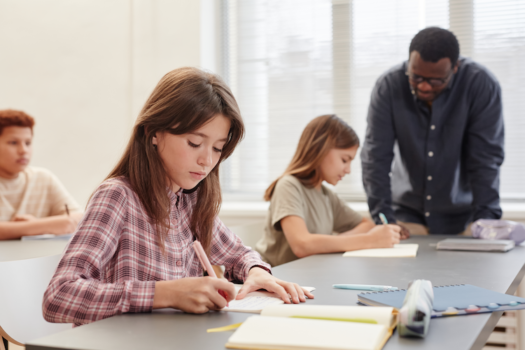 As New Jersey takes steps to transition to clean energy, school districts may soon be required to create their own plans to go green. The New Jersey Senate recently advanced legislation requiring school districts to include environmental sustainability plans in the long-range facilities plans submitted to the Commissioner of Education.
According to sponsor Sen. Bob Smith, the new requirement is designed to help the State meet its environmental goals. "There are currently close to 600 school districts in New Jersey, and while they all vary in size, their facilities consume large amounts of carbon energy to keep them running," said Sen. Smith. "With the climate change crisis resulting in drastic, observable changes in the environment, it is imperative that we meet our state goals to reduce the production and consumption of greenhouse gasses through expanding our use of clean energy. By requiring our school districts to look into means to become more sustainable, we can set a precedent for the rest of New Jersey to also find ways to be more environmentally friendly."
Key Provisions of Senate Bill 434
School districts are currently required to submit a long-range facilities plan to the Commissioner every five years. The plan must address projected enrollment, building capacities, health and safety conditions, and any anticipated facilities projects in the district. Under Senate Bill 434, districts would also be required to submit an environmental sustainability plan, which would consider the environmental impact of district facilities and operations, and set goals for improving sustainability.
Under the proposed bill, the environmental sustainability plan must include:
Initiatives to improve facility energy efficiency throughout the district, which may include efforts to reduce greenhouse gas emissions, increase use of renewable energy, and transition to high-performance sustainable buildings;
A commitment to the acquisition of sustainable school supplies, electronics and other materials, and the prioritization of contracts with vendors focused on environmental sustainability; and
Optimization of district transportation to reduce carbon emissions, including a plan to transition to electric vehicles for district busing services.
The legislation further mandates that school districts publish the environmental sustainability plan or a summary of the goals and initiatives in the plan. The School district would also be required to establish performance measures to monitor progress toward each goal, and each year the district would be required to publish a summary of the progress toward the district's sustainability goals. Additionally, school districts would be required to amend existing long-range facilities plans to include the environmental sustainability plan no later than the end of the first full year after the legislation is enacted.
What's Next?
On June 2, 2022, the Senate Education Committee advanced the bill by a vote of 3-1. We will continue to track the progress of the legislation and provide updates.
If you have legal concerns related to Senate Bill 434 and how it may impact your school district, we encourage you to contact a member of Scarinci Hollenbeck's Education Law Group.