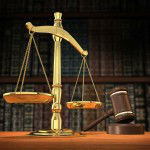 State agencies in New Jersey may soon relinquish their veto power over certain court rulings. The New Jersey Assembly recently approved legislation that would give the final decision to administrative law judges (ALJ) rather than allow the heads of state agencies to veto or modify rulings.
The change would apply to several agencies under the auspices of  the Office of Administrative Law, including:
Department of Community Affairs;
Department of Education;
Department of Environmental Protection;
Department of Children and Families involving placement on a child abuse registry;
Department of Health and Senior Services involving placement on the nurse aid registry, and penalty matters;
Division of Family Development in the Department of Human Services;
Division of Civil Rights in the Department of Law and Public Safety;
New Jersey Motor Vehicle Commission;
Civil Service Commission; and
Department of Law and Public Safety involving Lemon Law and Division on Civil Rights.
The Board of Public Utilities, the Department of Labor, and the Department of Banking and Insurance were noticeably left off the list.
The power swap is part of a number of significant updates proposed to the process used for contested case hearings handled by the Office of Administrative Law. Other changes include allowing prehearing conferences, using telephone and video conferencing to hear motions and provide witness testimony, issuing decisions in checklist format, creating an electronic filing system, and assigning an ALJ or other personnel to conduct arbitration, mediation and other forms of alternative dispute resolution.
The proposal now heads to the Senate.
For more information about this legislation or the potential impact of the changes, we encourage you to contact a member of Scarinci Hollenbeck's Public Law Group.