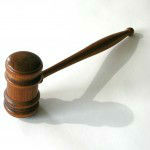 In a recent decision, the Appellate Division of the New Jersey Superior Court highlighted that requests under New Jersey's Open Public Records Act (OPRA) and discovery conducted pursuant to a lawsuit are two distinct legal tools.
The Facts of the Case
Burke v. Ocean County involved an OPRA request filed by plaintiff Donald Burke, an attorney, on behalf of a woman whose husband committed suicide while incarcerated in the Ocean County Jail. In preparation for filing a wrongful death lawsuit against the county, the plaintiff requested broad categories of documents, which, according the Appellate Division, "more closely resembled lawsuit discovery demands rather than OPRA requests."
The county provided certain records, but withheld others under exceptions to OPRA for psychiatric or psychological records and security measures and surveillance techniques. After the plaintiff filed suit, the county provided additional records. However, the court concluded that many of the requests were too broad and too lacking in specificity to be proper OPRA requests. Because the plaintiff was a prevailing party only as to a very narrow category of documents, the court only awarded a portion of the attorney's fees requested.
The Court's Decision
The Appellate Division confirmed that the trial judge correctly determined that many of the plaintiff's document requests were either too overbroad or properly fell under one of OPRA's enumerated exceptions. The panel further concluded that the judge properly assessed the attorney's fee award in light of the limited success obtained through the lawsuit.
With regard to the plaintiff's document requests, the Appellate Division highlighted that OPRA authorizes requests for records, not requests for information. "An OPRA request is not the equivalent of lawsuit discovery," the Appellate Division noted. Accordingly, the court noted that a party requesting access to a public record under OPRA must specifically describe the document sought.
For more information about this case or the legal issues involved, we encourage you to contact a member of Scarinci Hollenbeck's Government Law Group.