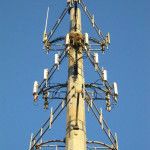 The Federal Communication Commission (FCC) recently published a Notice of Proposed Rulemaking that may impact how New Jersey municipalities address requests to locate wireless telecommunications equipment.
The FCC's Notice of Proposed Rulemaking (NPR) specifically includes potential measures to expedite the environmental and historic preservation review of new wireless facilities, as well as rules to implement statutory provisions governing state and local review of wireless siting proposals. The NPR addresses four distinct proposals:
The FCC proposes to expedite its environmental review process in connection with proposed deployments of Distributed Antenna Systems (DAS), which tend to use several, smaller antennas rather than one large cell tower.
The FCC proposes to adopt a narrow exemption from the Commission's pre-construction environmental notification requirements for certain temporary towers, defined as those less than 200 feet tall that will be erected for 60 days or less.
The FCC proposes to clarify and implement the requirements of Section 6409(a) of the Middle Class Tax Relief and Job Creation Act of 2012 ("Spectrum Act"), which states that "a State or local government may not deny, and shall approve, any eligible facilities request for a modification of an existing wireless tower or base station that does not substantially change the physical dimensions of such tower or base station."
The FCC proposes to address certain disputes or questions that have arisen about how to apply the Commission's 2009 Declaratory Ruling implementing Section 332(c)(7) of the Communications Act. Of particular concern is the mandate that municipalities approve an application for a new wireless communication tower within 150 days and a colocation request within 90 days.
The third and fourth proposals are particularly relevant to New Jersey municipalities. With regard to the Spectrum Act, proposed changes to the terms "transmission equipment," "wireless," "existing wireless tower or base station," "collocation," "removal," "replacement," and "substantially change the physical dimensions" could impact how much authority municipalities have over the deployment of wireless equipment on existing structures. As highlighted by the New Jersey League of Municipalities, "These rules could allow the wireless industry to build on to existing towers, with little or no regard to local planning, zoning or building codes." However there may to litigation on the issue of what is "substantial change" to cell towers, if there is no definition in the statute.
With regard to the 2009 Declaratory Ruling, the FCC is seeking comment regarding whether the FCC should preempt moratoria on the filing or processing of applications for new wireless facilities with respect to covered requests under Section 6409(a). Meanwhile, another FCC proposal addresses whether the Commission should provide that a request covered under Section 6409(a) is deemed granted by operation of law if a state or local government fails to act within a specified period of time and whether such as rule may run afoul of the Tenth Amendment.
The comment period on the NPR expires on February 3, 2014. We will continue to track the status of all of the proposals and provide additional information as it becomes available.
For more information about the FCC's proposed rules or the legal issues involved, we encourage you to contact a member of Scarinci Hollenbeck's Government Law Group.