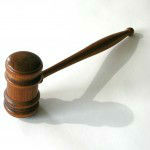 In a recent decision, the Appellate Division of the New Jersey Superior Court confirmed that the state's Open Public Records Act (OPRA) only applies to true "public entities." The court rejected the notion that a for-profit corporation could fall under OPRA simply because it performs taxpayer-funded, governmental activities.
The Facts of the Case
In Paff v. Community Education Centers Inc., the plaintiff filed an OPRA request with Community Education Centers, Inc. (CEC), a for-profit corporation that provides services and staff for Education and Health Centers of America, Inc., a non-profit entity contracted by the state of New Jersey to provide substance abuse treatment and education services to inmates preparing for release from incarceration.
In his request, the plaintiff sought access to resolutions or other writings by which EHCA and CEC designated a custodian of government records pursuant to OPRA, as well as the document request forms that EHCA and CEC have adopted. The OPRA request also sought attorney-billing records related to a lawsuit brought by the estate of a person who died while incarcerated at Delaney Hall, a facility at which CEC provided services, and personnel records for three individuals who worked at the facility.
CEC denied plaintiff's requests and informed the plaintiff that it was not a "public entity" under OPRA and not subject to OPRA's requirements. The plaintiff subsequently filed suit, alleging that CEC is engaged in "exclusively" governmental activities and therefore should be considered a "public agency" under OPRA.
The Court's Decision
The Appellate Division disagreed. It held that the trial court correctly determined that CEC does not qualify as a public agency under OPRA
As explained in the opinion, "CEC is an independent corporation that provides services in New Jersey pursuant to its contract with EHCA. CEC was not created, nor is it controlled, by any governmental entity." The court specifically highlighted that CEC operates in seventeen states and in Bermuda, with the majority of its employees working outside of New Jersey. In addition, it noted that CEC's Board of Directors is comprised predominantly of private investors, who are not appointed or controlled by the State of New Jersey, its counties or its municipalities.
Therefore, the facts of this case were clearly distinguishable from Fair Share Housing Center, Inc. v. New Jersey State League of Municipalities, 207 N.J. 489, 504 (2011), in which the Court held that the New Jersey League of Municipalities was a public entity because it was created by statute to allow joint action by participating municipalities and controlled by the elected officials in the municipalities that it represented.
For more information about this case or the legal issues involved, we encourage you to contact a member of Scarinci Hollenbeck's Government Law Group.