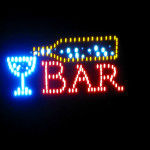 Martell's Tiki Bar's Legal Challenge to a Point Pleasant Beach ordinance that would have restricted its operating hours is moot because the borough subsequently rescinded the measure, according to a New Jersey Superior Court ruling. The court further concluded that because the bar suffered no damages due to the ordinance, attorney's fees were not warranted.
The Facts of the Case
The case, Martell's Tiki Bar Inc. v. Borough of Point Pleasant Beach, involved a proposed ordinance that prohibited businesses from selling, serving, or delivering alcoholic beverages between the hours of midnight and 6 a.m. However, businesses could remain open until 2 a.m. if they paid a variable fee to the Borough, which depended on the business's maximum patron occupancy.
The Borough's governing body ultimately did not enact the variable fee structure. Instead, the Borough approved Ordinance 2012-15, which only restricted hours of operation. The council considered a separate ordinance to impose fees on businesses that wished to remain open after midnight until 2 a.m., but decided to table the measure.
Following the passage of Ordinance 2012-15, Martell's Tiki Bar petitioned the Division of Alcoholic Beverage Control (ABC) to contest the ordinance. The ABC agreed to stay enforcement of the ordinance, and it did not take effect as scheduled. Martell's also challenged the Ordinance 2012-15 via a complaint in lieu of a prerogative writs.
While both matters were pending, Hurricane Sandy struck, inflicting significant damage on much of Point Pleasant Beach and its boardwalk. The governing body of Point Pleasant Beach decided to rescind the ordinance to relieve the effects of Sandy on local businesses. While Martell's agreed to dismiss the ABC petition, it pressed forward with its complaint.
In motions for summary judgment, Martell's challenged the ordinance on a number of legal grounds, including violations of the New Jersey Civil Rights Act. Meanwhile, the Borough argued that all Martell's claims were moot because the ordinance was rescinded before it was ever enforced.
The Court's Decision
Judge Vincent Grasso agreed. He ruled that Martell's claims had become moot, given that the ordinance never took effect and "there is no evidence to suggest that the Borough intends to reintroduce an ordinance similar to the one at issue."
"Martell's points to no case in which a court has awarded civil penalties against a municipality for passing an allegedly invalid ordinance, and then rescinding it before the law takes effect," Grasso added. "This court declines to do so because it would constitute a purely academic exercise." In addition the court ruled that the "catalyst theory" was not applicable to the Borough's rescission of the ordinance. Therefore Plaintiff was not entitled to legal fees in this case.
For more information about this case or the legal issues involved, we encourage you to contact a member of Scarinci Hollenbeck's Government Law Group.