The Appellate Division of the New Jersey Superior Court recently issued an important decision regarding housing projects that feature affordable housing and mixed rate housing.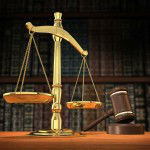 In Advance at Branchburg II, LLC v. Township of Branchburg Board of Adjustment, the Court held that while affordable housing is an "inherently beneficial use" under the Municipal Land Use Law (MLUL), market rate housing does not automatically enjoy the same classification when paired together in one development.
The Facts of the Case
The case involved the Advance at Branchburg's application for a use variance related to the construction of a multi-family residential development. The housing project consisted of 59 affordable housing units and 233 market rate housing units. The site was in the I-2 zone where residential development was not a permitted use.
During public hearings regarding the variance, Advance argued before the Township of Branchburg Board of Adjustment that inclusion of the affordable housing units rendered the entire development an inherently beneficial use for the purposes of the variance. The Board ultimately disagreed and framed its analysis of the application as a "classic, standard" (d)(1) variance, as opposed to one in which the positive criteria were satisfied by the inherently beneficial use.
In the lawsuit that followed, the trial judge upheld the decision of the Zoning Board. The Court concluded that granting the variance would amount to awarding a builder's remedy through the variance process rather than through the mechanism established by the Fair Housing Act. Advance then appealed the ruling.
The Court's Decision
The Appellate Division ultimately sided with the Zoning Board and upheld the decision of the trial court, denying the application. As explained in the opinion, "although a project including only affordable housing units may be inherently beneficial, the addition of affordable units to a proposed development in which most of the proposed units are market-rate housing does not make the entire project inherently beneficial."
The Court then went on to rule that "A developer's ability to build market-rate units undoubtedly facilitates its building of affordable housing financially, and the mixture of affordable and market-rate housing may well provide benefits to the residents of both. However, we see no basis under our current statutory or decisional law to hold that the inclusion of affordable housing as a relatively small component of a much larger residential development transforms the entire project into an inherently beneficial use for purposes of obtaining a (d)(1) variance under circumstances such as those existing here".
Accordingly, the Appellate Division agreed with the trial court that the variance should be subjected to the standard use variance review, which requires the applicant to demonstrate both positive and negative criteria.
For more information about this case or the legal issues involved, we encourage you to contact a member of Scarinci Hollenbeck's Government Law Group.