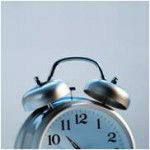 Some businesses in the City of Camden will have to close their doors at 11 p.m. The Appellate Division of the New Jersey Superior Court recently upheld a local ordinance that requires businesses located within residential zones or located less than 200 feet from a residential zone to shutter their door from the hours of 11 p.m. until 6 a.m. on Sundays through Thursdays and midnight through 6 a.m. on Fridays and Saturdays.
The Facts of the Case
In Fullbrook v. Camden, 7-Eleven, Incorporated (7-Eleven) appealed a lower court order denying its application to set aside Ordinance MC-4629. The ordinance regulates the hours of operation for restaurants, retail food establishments, retail sales, and personal services businesses located within a residential zone or within 200 feet of a residential zone. The stated goal of the ordnance was to improve the quality of life for residents surrounding these businesses and deter crime during the late night/early morning hours.
7-Eleven and several other businesses impacted by the curfew challenged the ordinance as an arbitrary and unreasonable exercise of the City's police powers. They specifically argued that the ordinance bore no "reasonable and substantial relationship to the public interest to be advanced thereunder."
As previously reported on our Business Law Blog, Superior Court Judge F.J. Fernandez-Vina refused to strike down the ordinance, finding that the city's goal of deterring crime around businesses in residential areas "is a valid exercise of police power by the governing body." He specifically cited testimony by defense experts that areas around the city's 26 late-night establishments had violent crime rates that doubled the city's average.
The Court's Decision
The Appellate Division agreed. As explained by the court, "An ordinance adopted by a municipality pursuant to the exercise of its police powers is presumptively valid and while this presumption is rebuttable, a heavy burden is placed upon the party seeking to overturn the ordinance."
In this case, the panel concluded that 7-Eleven failed to satisfy its heavy burden of demonstrating that "no set of facts known to the governing body could rationally support a finding that the Ordinance's enactment served the public interest." The court specifically cited the evidence provided by the City's experts, which showed a high incidence of crime around late night eateries and similar establishments. It also noted that the plaintiff failed to offer evidence challenging the ordinance's other stated purposes, which included decreasing nuisance complaints, reducing debris in residential areas, and preventing loitering. In addition, evidence questioning the appreciable impact of the ordinance on crime reduction and supporting alternative methods to achieve crime reduction was not sufficient to overcome the validity of the ordinance.
For more information about this case or the legal issues involved, we encourage you to contact a member of Scarinci Hollenbeck's Government Law Group.