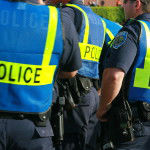 The U.S. Court of Appeals for the Third Circuit recently upheld a district court decision dismissing claims of sexual harassment against the Atlantic City Police Department. The case, Clayton v. City of Atlantic City, highlights that aggrieved employees must be able to prove that the conduct was severe or pervasive in order to successfully bring a sexual harassment claim based on a hostile work environment.
The Facts of the Case
The plaintiff, Heidi Clayton, has been a member of the Atlantic City Police Department (ACPD) since 1994. Her complaint alleged that she was subject to a work environment made hostile primarily by the sexually harassing behavior of Lieutenant Gregory Vandenberg, Deputy Chief of Police Joseph Nolan, and former Chief of Police John Mooney.
With regard to Vandenberg, Clayton alleged that he repeatedly asked her on dates, altered her work schedule despite her seniority over other officers, and singled her out for wearing a non-uniform hat during "muster time." Clayton alleged that other officers were not subject to the same treatment.
Clayton further alleged that Nolan disciplined and reprimanded Clayton while she was under his direct command, but did not punish other officers for similar behavior. Her offenses included leaving the Atlantic City limits without permission to purchase food in a neighboring town, calling a Sergeant by his first name, and submitting incomplete log sheets.
Clayton also claims that Mooney, while serving as the chief of police, forced her to serve her suspensions even though he had allowed a male officer to use his sick or vacation day in lieu of serving his suspension. Mooney also allegedly grabbed Clayton's buttocks and commented "that's the only thing she has going for her."
Clayton subsequently filed a complaint alleging constitutional violations pursuant to 42 U.S.C. § 1983 and asserting state law claims under the New Jersey Conscientious Employee Protection Act and the New Jersey Law Against Discrimination (NJLAD). During the court proceedings, she testified repeatedly to her belief that the alleged incidents occurred because she was a woman. However, she also repeatedly testified to what she called a "[r]evenge management" culture at ACPD., which she explained meant that if you were not liked by a superior, regardless of gender, it was common for the superior to attempt to undermine your career.
The Court's Decision
The Third Circuit ultimately concluded that the conduct of the officers in question did not rise to the level of severe or pervasive conduct. As explained by the court, a hostile work environment sexual harassment claim under the NJLAD requires the plaintiff to prove the following four elements: "the complained-of conduct (1) would not have occurred but for the employee's gender; and it was (2) severe or pervasive enough to make a (3) reasonable woman believe that (4) the conditions of employment are altered and the working environment is hostile or abusive."
In this case, the panel found that no reasonable jury could conclude that the alleged conduct was "severe or pervasive." As further explained in the opinion, "[t]he alleged actions taken by Atlantic City consisted of disciplinary actions and reprimands for failure to follow police rules and regulations. And Clayton herself admitted that the culture of ACPD was one in which if an officer was not liked, regardless of gender, action was taken against that officer. Even crediting Clayton's view of the actions as true, there were only a few sporadic incidents over the course of several years."
While the court acknowledged that some of the conduct was rude and distasteful, it concluded that even in light of the alleged disciplinary actions, the incidents "fall short of reaching the level of conduct so severe or pervasive as to render Clayton's work environment hostile."
For more information about this case or the legal issues involved, we encourage you to contact a member of Scarinci Hollenbeck's Government Law Group.