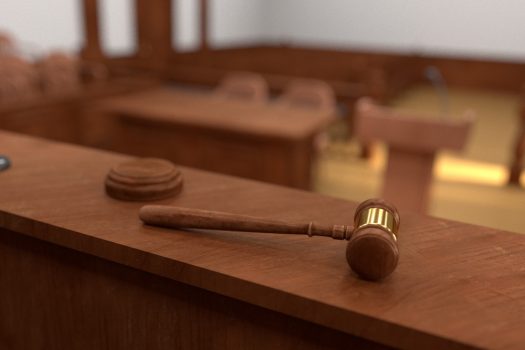 In State v. Luis A. Maisonet (A-28-19/083066) (Decided March 23, 2021), the Supreme Court of New Jersey held that defendant Luis Maisonet was not denied his constitutional right to counsel when, on the day his murder trial was set to begin, he sought an adjournment to see if he could hire a private attorney and his request was denied.
Facts of State v. Maisonet
Defendant Luis Maisonet (Defendant or Maisonet) was charged with first-degree murder and other offenses in connection with a September 2016 shooting. After learning that his ex-girlfriend and her new boyfriend, Christopher Romero, were expecting a child, defendant went to the store in the outlet mall where Romero worked, pulled out a handgun, and fatally shot Romero. Defendant then walked to the nearby store where his ex-girlfriend worked and pointed the gun at her before shooting himself in the chest area. Defendant was treated at the hospital and was arrested days later. He requested that a public defender represent him.
Trial was scheduled to start on December 4, 2017. By then, Defendant had been represented by the same assistant deputy public defender for fifteen months. Right before jury selection was to begin, Defendant asked the court for an adjournment. He stated that, although he would have stayed with his attorney "all the way to the end" if he had taken a plea, "I cannot go to trial with [appointed counsel]" because she had tried only two cases in her career, neither of which were murder trials.
The trial judge offered Defendant two choices — to hire his own attorney or to represent himself — and stated, "I don't decide who represents you." When Defendant interjected, the trial judge told Defendant to stop talking and stated, "I have no reason to believe that [appointed counsel] cannot represent you fairly and to the best of her ability. She is an experienced lawyer." The judge denied the adjournment request and indicated that appointed counsel would represent defendant through trial.
Defendant then repeated his request for a postponement to "go back and call family . . . to see if they can get some money together" to hire a private lawyer. The judge noted that they were "here for trial" and that Defendant had known about the trial, his plea offer, and who his attorney was "for a long period of time." The judge again denied the adjournment request; when Defendant pressed on, the judge asked defendant to take a seat so she could bring the jury in.
The case proceeded to trial, and the jury convicted Defendant on all counts presented. The Appellate Division affirmed Defendant's convictions. The Court granted certification limited to this question: "whether defendant's constitutional right to counsel of his choice was violated."
NJ Supreme Court's Decision in State v. Maisonet
The New Jersey Supreme Court affirmed. "Like the Appellate Division, we reject defendant's claim," Chief Justice Stuart Rabner wrote. "We also affirm settled principles of law that require trial judges to conduct a 'reasoned, thoughtful analysis' of certain factors when they consider a request for an adjournment to hire new counsel."
In reaching its decision, the New Jersey Supreme Court emphasized that "the trial court must strike a balance between (a) its right to control its own calendar and the public's interest in the orderly administration of justice and (b) a defendant's constitutional right to obtain counsel of his choice." It also noted that the court adopted a series of factors in State v. Furguson, 198 N.J. Super. 395, 402 (App. Div. 1985) that are intended to help trial judges balance the relevant interests when a defendant seeks an adjournment to retain counsel. "We reaffirm their use today and remind trial judges to analyze them when defendants request an adjournment to obtain counsel of their choice," Chief Justice Rabner wrote.
The Chief Justice further explained that courts have broad discretion in weighing the Furguson factors. An arbitrary or erroneous ruling that amounts to an actual deprivation of the right to counsel of one's choice implicates structural error, and prejudice is presumed. However, the New Jersey Supreme Court noted that courts can't presume structural error from a trial court's failure to ask questions or make explicit findings about the Furguson factors if the record otherwise reveals that an adjournment to seek to hire new counsel was not appropriate.
"If a trial judge does not conduct the proper analysis, as happened in this case, it may be necessary to reverse a conviction and start anew," Rabner explained. "But defendants are not automatically entitled to a new trial. When a reviewing court can glean or infer the relevant considerations from the record, it may evaluate the appropriate factors, as the Appellate Division did here."
The New Jersey Supreme Court went on to evaluate the Furguson factors on the record. While it noted the record was "thin," it ultimately concluded that it allowed for consideration of nearly all of the factors. "Here, it is difficult to imagine a different outcome on the facts presented," Chief Justice Rabner wrote. "When a defendant shows up on the morning of a murder trial, a year after indictment, and asks for time to call family members to see if they might provide funds for a private attorney, it can hardly be said that denying a request for an adjournment amounts to an abuse of discretion."