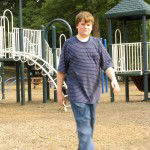 New Jersey has some of the strictest anti-bullying laws in the country. They require the state's public school systems to take specific steps to prevent and address bullying at school. As highlighted by a recent New Jersey school lawsuit, failures to comply with the law can lead to significant liability.
The Ramsey School District in Bergen County recently agreed to pay $4.2 million to settle a lawsuit brought by a student who was permanently injured by a notorious school bully. According to the New Jersey Law Journal, it could be the largest award resulting from a schools' failure to comply with an anti-bullying law.
The alleged bullying incident took place in 2006, well before New Jersey's tougher laws were enacted. However, an older statute was in place at the time that required schools to adopt and enforce anti-bullying policies. The lawsuit alleged that the school failed to keep records of the bullying incidents or escalate punishment after repeated violations by the student in question.  Following several prior attacks, the bully punched Sawyer Rosenstein in the stomach and left him permanently paralyzed.
Under New Jersey's Anti-Bullying Bill of Rights Act, school districts are now held to an even higher standard. Teachers, administrators, and school board members must complete training on harassment, intimidation, and bullying. In addition, school districts are required to establish bullying-prevention programs and document their responses to reports of bullying.
The law specifically requires acts of harassment, intimidation, or bullying to be reported verbally to the school principal on the same day when the school employee witnessed or received reliable information regarding any such incident. The principal or someone designated to act on his or her behalf must then initiate an investigation within one school day. The results of the investigation must be reported to the superintendent of schools as well as the State Board of Education. Schools are then graded on how well they prevent and respond to acts of bullying.
In the context of New Jersey education law, bullying is likely to become a growing compliance concern for public school systems. While this area of law is still developing and may even include the possibility of criminal indictment, this case highlights that missteps can be costly.