The deadline is approaching for New Jersey municipalities to participate in the Securities and Exchange Commission's (SEC) compliance initiative involving continuing disclosure requirements related to outstanding bonds and other securities.
SEC's Municipalities Continuing Disclosure Cooperation Initiative is intended to address what the agency views as "potentially widespread violations of the federal securities laws by municipal issuers and underwriters of municipal securities in connection with certain representations about continuing disclosures in bond offering documents."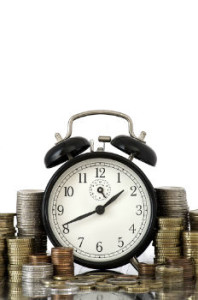 Under the initiative, the SEC will recommend favorable settlement terms for local government issuers that self-report past compliance deficiencies. Most notably, the Enforcement Division will recommend that the SEC accept a settlement in which there is no payment of any civil penalty by the issuer. However, issuers must complete certain undertakings, such as updating past delinquent filings and establishing appropriate policies, procedures, and training to achieve future compliance.
To be eligible for the initiative, issuers must self-report using the SEC's questionnaire by December 1, 2014. The deadline for underwriters is September 10, 2014.
On a related note, the Division of Local Government Services recently announced that it plans to draft a proposed Local Finance Notice — or take other appropriate action — to require:
CFOs to attest as part of budget submissions to the Division that appropriate steps are being taken to ensure compliance with continuing disclosure requirements; and
Auditors to treat non-compliance with continuing disclosure requirements as an instance of non-compliance with prevailing laws, statutes, regulations, contracts and agreements that is required to be reported under Government Auditing Standards.
Given the potential penalties, New Jersey municipalities (particularly those who plan to access credit markets in the near future) should seek to identify any past noncompliance with continuing financial disclosure requirements and work with counsel to determine if it is advisable to take advantage of the SEC initiative.
For more information about this case or the legal issues involved, we encourage you to contact a member of Scarinci Hollenbeck's Government Law Group.