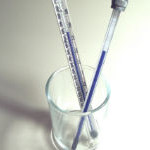 New Jersey's Department of Environmental Protection (DEP) is claiming victory after a state judge ordered multiple defendants to pay $6.13 million to reimburse the agency for the costs of cleaning up mercury contamination in Franklin Township. The case, New Jersey Department of Environmental Protection v. Navillus Group, involved the site of a former thermometer-making factory, which was most recently used as a day care center known as "Kiddie Kollege".
Facts
During the 1980s, Accutherm, Inc. manufactured thermometers at the site and failed to properly dispose of the mercury used in the process. The property owner and sole shareholder of the property, Philip J. Giuliano, ultimately abandoned the property without performing the remediation ordered by the DEP.
The Navillus Group subsequently purchased the property at a tax sale and transferred it to Jim Sullivan, Inc. (collectively the "Sullivan Defendants"). Sullivan leased the property to the operators of the Kiddie Kollege Daycare & Preschool, which opened in 2004. More than two years later, the day care facility was shut down by the State, after DEP and Department of Health and Senior Services officials determined that mercury levels in the building rendered it uninhabitable. High levels of mercury can cause damage to the brain, nervous system, lungs, and kidneys; children are more susceptible to its effects.
After performing the remediation, the DEP filed suit to recover its costs under the Spill Act and the Water Pollution Control Act. The agency also alleged that the Sullivan Defendants were unjustly enriched by its cleanup efforts.
Decision
Under the court's decision, the cost of the property remediation ($2.04 million) will be apportioned among all of the former property owners. Giuliano and Accutherm are liable for an additional $4.09 million in treble damages because they failed to comply with the DEP's original 1995 directive to clean up the mercury contamination.
The court rejected Sullivan Defendant's argument that it should not be held liable as an "innocent purchaser," noting that it "could have been discovered by research of historical use, or examination of the DEP's contaminated sites list, or by following their attorney's advice to engage an environmental professional to assess the property before proceeding to foreclose the tax sale certificates."  The court also held that Philip Giuliano, as the lone shareholder, CEO and corporate officer of Accutherm, directed his employees to dispose the mercury on the property.  The court also found him solely responsible for shutting down his business and abandoning the property without remediating the mercury contamination of the property.
"This is a very significant legal win for the people of New Jersey, and for our environment," said Acting Attorney General Hoffman. "It is only fitting that the original polluters – as well as those who bought the property from them and leased it to others without doing their homework — are held accountable."
For more information about this case or the legal issues involved, we encourage you to contact a member of Scarinci Hollenbeck's Government Law Group.