The Division of Local Government Services (DLGS) recently published guidance regarding the process of incorporating bidder prequalification requirements into municipal public works and construction bid specifications. The DLGS notice specifically reminds local governments that its approval is required for any prequalification requirement to be enforceable.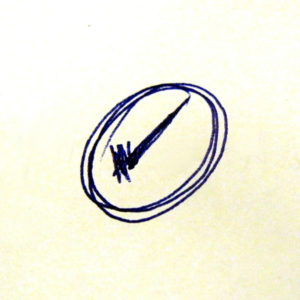 Bidding Requirements Under the Local Public Contracts Law
As summarized in the DLGS notice, New Jersey's Local Public Contracts Law allows municipalities to establish reasonable prequalification regulations that are pertinent to and reasonably related to the class or category of goods or services to be provided or performed subject to Director approval. Prequalification requirements can be fixed according to experience, financial ability, capital, and equipment.
Notably, the Local Public Contracts Law also mandates that the Director of the Division of Local Government Services must approve all prequalification regulations enacted by contracting units. If prior approval is not obtained, bid prequalification regulations are of no force and effect and may not be required as a condition of bid acceptance on any public contract.
Basis for Denying Prequalification Requirements
The Local Finance Notice also details the criteria the Director will consider when reviewing regulations establishing prequalification requirements. It highlights that the Director may disapprove an application for approval of prequalification requirements upon finding that the regulations:
Are written in a manner that will unnecessarily discourage full, free and open competition; or
Unnecessarily restrict the participation of small businesses in the public bidding process; or
Create undue preferences; or
Violate the Local Public Contracts Law or any other law.
By way of example, the notice cites a recent denial involving prequalification criteria that would have restricted eligible bidders on public works and construction projects to those participating in a registered apprenticeship program, and whose craft labor had completed either an "OSHA 10- hour" or "OSHA 30-hour" training course. According to the DLGS, "these standards were found to be unnecessarily restrictive in that they restrict competition and preclude full access by small businesses."
Process for Obtaining DLGS Approval
The Local Finance Notice also outlines the process for seeking DLGS approval. It emphasizes that the contracting unit must comply with the public notice and hearing requirements set forth in N.J.S.A. 40A:11-25. Once the required public hearings take place, the municipality must submit a hard copy application for approval of the adopted prequalification regulations to the Division within 10 days.
If the Director fails to act on the regulations within 30 days of receiving a hard copy of the application, the prequalification regulations automatically take effect. Any appeal of the Director's decision is heard by the Local Finance Board.
For more information about the Local Finance Notice or the legal issues involved, we encourage you to contact a member of Scarinci Hollenbeck's Government Law Group.