The Division of Local Government Services (DLGS) published an update to the guidelines for New Jersey's "Emergency Services Volunteer Length of Service Award Program" (LOSAP).  The program allows municipalities to structure financial rewards the service of fire and first aid volunteers. The program has come under scrutiny after the State Comptroller issued a report that raised a number of compliance concerns.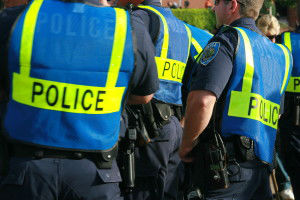 The Comptroller's report concluded that that there was little, if any, oversight of LOSAPs. Investigators found that many LOSAP contributions were not made in compliance with applicable rules and regulations.  To held prevent further waste, the Comptroller made recommendations to all New Jersey entities charged with administering and monitoring Length of Service Award Programs. The DLGS guidance highlights the OSC report recommendations and updates existing guidance regarding the overall administration of LOSAPs.
LOSAP Basics
Under the LOSAP, which was established by law in 1998 to boost recruitment and retention, the municipality where the volunteer organization is located (sponsoring municipality) may make deposits into tax-deferred investment accounts to benefit its active volunteers. A LOSAP must be established by a municipal ordinance after presentment as a public question and voter ratification.
DLGS Guidance
The DLGS provides guidance in a number of key areas and should be reviewed in its entirety by any municipality that operates a LOSAP. With regard to the establishment of LOSAPs, the guidance advises that ordinances and resolutions creating a LOSAP must include the following items:
A general description of the program, including the point system to be utilized in determining eligibility for benefits;
A statement of the proposed estimated total amount to be budgeted for the program;
A statement of the proposed maximum annual contribution for an active volunteer member; and
If the proposed LOSAP authorizes crediting for prior years of service, a statement of the number of prior years of active emergency service that may be credited for each active volunteer member.
The DLGS provides a sample ordinance, but advises that municipalities should consult with legal counsel to ensure that the ordinance or resolution complies with the statute.
The OSC report found that some municipalities have made contributions above the amounts permitted by the statute. Accordingly, the DLGS highlights that benefit levels are established in the LOSAP law. If an active volunteer member meets the year of active service requirement, a LOSAP must provide a benefit between the minimum contribution of $100 and maximum contribution of $1,150 per year.
In response to concerns raised in the OSC report, the guidance also addresses LOSAP eligibility standards. It emphasizes that contributions should be made only to those volunteers who satisfy the authorized requirements in the governing municipal ordinance or fire district resolution, volunteer organizations' bylaws and State statute.
For more information about the DLGS guidance on Length of Service Award Programs or the legal issues involved, we encourage you to contact a member of Scarinci Hollenbeck's Government Law Group.