New Jersey municipalities and counties have new compliance obligations in the New Year. The Division of Local Government Services (DLGS) recently issued Local Finance Notice 2017-27, which addresses a new law requiring local government units to certify compliance with certain federal hiring requirements when submitting approved annual budgets.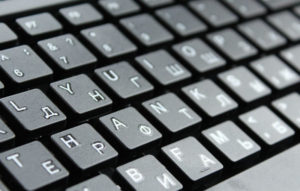 Pursuant to P.L. 2017, c. 183, which was signed into law by Governor Christie on August 7, 2017, the governing body must certify that their municipality's or county's hiring practices comply with the United States Equal Employment Opportunity Commission's "Enforcement Guidance on the Consideration of Arrest and Conviction Records in Employment Decisions Under Title VII of the Civil Rights Act of 1964," ("EEOC Enforcement Guidance").
EEOC Guidance Regarding Use of Criminal History
An employer's use of an individual's criminal history in making employment decisions may, in some instances, violate the prohibition against employment discrimination under Title VII of the Civil Rights Act of 1964. As highlighted in the EEOC Enforcement Guidance, having a criminal record is not listed as a protected basis in Title VII. Accordingly, whether a covered employer's reliance on a criminal record to deny employment violates Title VII depends on whether it is part of a claim of employment discrimination based on race, color, religion, sex, or national origin.
Title VII liability for employment discrimination is determined using two analytic frameworks: "disparate treatment" and "disparate impact." Discrimination on the basis of disparate treatment may occur when an employer treats criminal history information differently for different applicants or employees based on their race or national origin. Disparate impact-based discrimination may occur when an employer's neutral policy (e.g. excluding all applicants from employment based on certain criminal conduct) may disproportionately impact some individuals protected under Title VII and the policy is not job related and consistent with business necessity.
Complying with the New Certification Requirement
The Local Finance Notice advises that "Labor counsel and human resources personnel should review their municipality's or county's employment practices with governing body members and work with their governing bodies to ensure compliance." To ease the burden of compliance with the new certification requirement, the DLGS has posted a model group affidavit and resolution on the "Municipal and County Budgets" section of its website under the heading "Sample Resolutions."
With the new Financial Automation Submission Tracking (FAST) solution now in place, the DLGS advises that the group affidavit and the adopted resolution shall be kept on file with the municipality or county rather than submitted to the Division. In order to submit the budget, the CFO must certify that the governing body's executed certification is on file and available for inspection.
For more information about P.L. 2017, c. 183 or the Local Finance Notice, we encourage you to contact a member of Scarinci Hollenbeck's Government Law Group.