With New Jersey poised to legalize recreational cannabis, local municipalities have some tough decisions to make. Many are already crafting regulations to either allow or prohibit cannabis dispensaries and other businesses.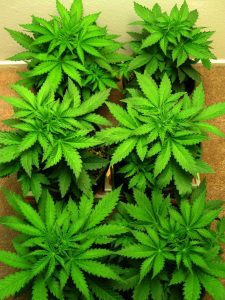 Proposed NJ Cannabis Bill Allows Local Ordinances
Sen. Nicholas Scutari recently reintroduced legislation that would legalize recreational use of small amounts of marijuana for adults 21 and over. The comprehensive marijuana legislation establishes a robust regulatory scheme for the manufacture, distribution, and sale of marijuana.
At the same time, it also allows for some oversight at the local level. Notably, municipalities can prohibit the operation of marijuana cultivation facilities, marijuana product manufacturing facilities, marijuana testing facilities, or retail marijuana stores through the enactment of an ordinance. However, the failure to enact an ordinance prohibiting the operation of a marijuana establishment will permit the operation of a marijuana retail establishment within the local governmental entity for five years. At the end of the five-year period, and every five-year period thereafter, the municipality again be permitted to prohibit the operation of a marijuana establishment.
Municipalities are also authorized to enact ordinances or regulations, not in conflict with the provisions of the bill,  which address the following:
The time, place, manner and number of marijuana establishment operations;
The procedures for the issuance, suspension, and revocation of a license issued by the local governmental entity;
The schedule of annual operating, licensing, and application fees for marijuana establishments, provided, the application fee shall only be due if an application is submitted to a local governmental entity in accordance with the provisions of the bill and a licensing fee shall only be due if a license is issued by a local governmental entity; and
The civil penalties for violation of an ordinance or regulation governing the time, place, and manner of a marijuana establishment that may operate in such local governmental entity.
New Jersey Municipal Cannabis Ordinances
Some New Jersey cities and towns are not waiting for the state to legalize recreational cannabis before enacting ordinances to regulate it. In December, Point Pleasant Beach voted to ban sales of both medicinal and recreational marijuana. The Point Pleasant Beach cannabis ordinance prohibits businesses from selling medicinal or recreational marijuana within a quarter-mile of schools, churches, residential areas, and marine commercial and general commercial districts. Doing so effectively bans all sales within town limits. Berkeley and Garfield Townships have introduced a similar ordinance.
Meanwhile, some of New Jersey's largest cities are giving cannabis the green light. Asbury Park and Jersey City have made it clear that cannabis businesses will be welcome. In January, Jersey City Mayor Steve Fulop tweeted:
I'm a supporter of legalization of marijuana + in next few weeks our planning dept is going to clean up JC zoning laws so that we can get ahead of where we'll allow/not allow dispensaries, grow facilities etc. we want our zoning to be clear w/community input + to avoid lawsuits
Finally, other local governments are still considering their options. Linden has formed a committee to explore the potential impact of marijuana legalization on the town.
NJSLOM Forms Committee to Study Cannabis Legalization
The New Jersey State League of Municipalities also announced that it has convened a Task Force on marijuana legalization.  League President Jim Cassella, Mayor of East Rutherford, is chairing, and Clinton Mayor Janice Kovach, 3rd Vice President of the League, is the co-chair. Four subcommittees will examine discrete issues, including but not limited to:
Land Use and Zoning;
Public Safety and Law Enforcement;
Quality of Life and Public Health; and
Budget and Financial Impact.
According to the NJSLOM, each of the subcommittees, with membership drawn largely from the League's Legislative Committee, has its own respective chairs and are meeting via conference call with the objective of reporting back to the Task Force with its own series of comments and recommendations.
We will be closely monitoring the progress of the proposed marijuana bill and will post updates as they become available.
For more information about the proposed marijuana bill or the legal issues involved, we encourage you to contact Michael A. Jimenez, Esq., Counsel and a member of Scarinci Hollenbeck's Government Law Group.