The Federal Aviation Administration recently finalized its rules governing non-hobbyist unmanned aviation systems (UAS), commonly known as drones. The new rules cover a broad spectrum of commercial uses for drones weighing less than 55 pounds and, of particular interest to New Jersey municipalities, do not include a federal preemption provision.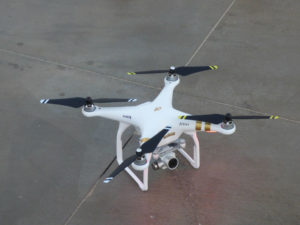 During the rulemaking process, the FAA considered excluding state and municipal government from drone oversight. However, the agency ultimately concluded "that specific regulatory text addressing preemption is not required in the final rule." As explained by the FAA: 
Preemption issues involving small UAS necessitate a case-specific analysis that is not appropriate in a rule of general applicability. Additionally, certain legal aspects concerning small UAS use may be best addressed at the State or local level. For example, State law and other legal protections for individual privacy may provide recourse for a person whose privacy may be affected through another person's use of a UAS.
When enacting their own drone regulations, the FAA directed local governments to consult its Fact Sheet on State and Local Regulation of Unmanned Aircraft Systems, which was published last December. As described by the agency, "The Fact Sheet is intended to serve as a guide for State and local governments as they respond to the increased use of UAS in the national airspace. It summarizes well-established legal principles as to the Federal responsibility for regulating the operation or flight of aircraft, which includes, as a matter of law, UAS."
The Fact Sheet provides several examples of State and local laws affecting UAS for which consultation with the FAA is recommended and those that are likely to fall within State and local government authority. For instance, the FAA recommends that State or local governments consult with the agency prior to enacting operational UAS restrictions on flight altitude, flight paths; operational bans; or any regulation of the navigable airspace. The Fact Sheet also highlights that laws traditionally related to State and local police power, such as land use, zoning, privacy, trespass, and law enforcement operations, are traditionally not subject to Federal regulation.
For more information about the FAA's drone regulations or the legal issues involved, we encourage you to contact a member of Scarinci Hollenbeck's Government Law Group.