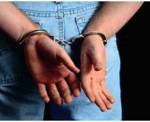 Former Mayor John Bencivengo's conviction has been upheld by the U.S. Court of Appeals for the Third Circuit. The court ruled that a town official can be convicted for taking bribes to guide school board contracts. This is true even if the official cannot make good on his promises – it is sufficient that that the briber believes that the payment will result in the official influencing government action.
Bencivengo was found to have accepted payments of $12,400 from Marliese Ljuba, Hamilton school boards insurance broker, which violated the Hobbs Act and the Travel Act. Ljuba paid Bencivengo to impede the attempts of a board of education member from placing the insurance contract out for bid. Ljuba eventually became an informant and testified against Bencivengo.
Bencivengo argued that he had no actual power over the award of the school board insurance contracts and Ljuba was aware he could not follow through on his promises. However, the court disagreed stating that Bencivengo's position as mayor could have given him influence over the school board and Ljuba could have believed that he could persuade their decisions regarding the insurance contracts. The court reasoned that this was sufficient to send the matter before a jury.
The Court relied upon U.S. v. Mazzei, 521 F.2d 639 (3d Cir. 1975), which upheld the conviction of Frank Mazzei, a Pennsylvania state senator, who violated the Hobbs Act by accepting kickbacks from a corporation by promising that the state would lease certain office space from the company. Similar to Bencivengo, Mazzei manipulated and took advantage of the company's reasonable belief that his political influence could impact the recipients of state leases. The appellate court ruled that as long as the person making the bribe has "reasonable belief" that the official will perform a favor, the act is considered extortion.
Bencivengo is expected to request a rehearing en banc before the full Third Circuit.
For more information about the case discussed or the legal issues involved, we encourage you to contact a member of Scarinci Hollenbeck's Government Law Group.