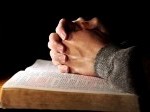 On May 5, 2014, the Supreme Court upheld Christian prayers at the beginning of local town meetings in the case Town of Greece v. Galloway. The Court declared the prayer in line with long-standing, national traditions, even though the nation has grown more religiously diverse.
The Court was narrowly divided in its 5-4 decision. The majority opinion, written by Justice Anthony Kennedy, reasoned that the content of the prayers is not significant as long as they do not disparage non-Christians or seek to convert others to Christianity. Joining Kennedy was Chief Justice John Roberts and Justices Samuel Alito, Antonin Scalia and Clarence Thomas.
The Court relied on a 1983 opinion, Marsh v. Chambers, which upheld an opening prayer in the Nebraska Legislature, saying that prayer is part of the nation's fabric. Further, prayer is not a violation of the First Amendment's guarantee of freedom of religion. Kennedy said that prayers should be viewed as ceremonial and a means for keeping the nation's traditions.
"The inclusion of a brief, ceremonial prayer as part of a larger exercise in civic recognition suggests that its purpose and effect are to acknowledge religious leaders and the institutions they represent, rather than to exclude or coerce nonbelievers," Kennedy said.
Justice Elena Kagan wrote the dissenting opinion stating that the prayer violates religious equality. She distinguished the 1983 decision by stating "Greece's town meetings involve participation by ordinary citizens, and the invocations given — directly to those citizens — were predominantly sectarian in content." Kagan was joined in the dissent by Justices Stephen Breyer, Ruth Bader Ginsburg and Sonia Sotomayor.
Although the ruling referred only to legislative prayer, it could provide support for municipal officials seeking to promote religion in public life in other contexts. For now, however, it appears that political leaders wishing to open local council meetings in prayer should not degrade or intentionally exclude non-Christians (invite all religions to participate), avoid seeking to obtain converts, consider the age of the audience (adults versus children, political officials versus citizens), and allow attendees who do not like the prayer to step out of the room.
For more information about the Supreme Court's decision or the legal issues involved, we encourage you to contact a member of Scarinci Hollenbeck's Government Law Group.