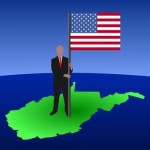 The recent opinion of the U.S. Supreme Court in McCutcheon v. Federal Election Committee has struck a blow to the regulation of money in elections. The Court struck down the federal limits on the total amounts individual donors may contribute to candidates and political committees. The Court reasoned that donating money in elections is a form of political speech protected by the First Amendment of the U.S. Constitution.
Facts of the case
Shaun McCutcheon, an Alabama businessman active in Republican politics and the Republican National Committee, brought the lawsuit alleging the aggregate limits were unconstitutional. McCutcheon contributed to 16 federal candidates in compliance with the contribution limits, but he wanted to make donations to 12 additional candidates and to some political committees, but he was prohibited from doing so by the aggregate limits.
The decision
The McCutcheon ruling is the first time the Court has ruled that campaign contribution limits are unconstitutional since its 1976 decision in Buckley v. Valeo. The Buckley Court upheld base limits and aggregate limits on individual contributions under the Federal Campaign Act.
The McCutcheon decision struck down the aggregate limit on how much individuals can contribute in capped donations to campaigns and political parties, which would have been a total of $123,200 in 2014. In other words, individuals can continue giving maximum donations (also referred to as base limits) to every candidate they wish. It also does not affect the limits on direct contributions to candidates by corporations and unions.
The dissents
Justice Clarence Thomas concurred only with the majority's result, not the reasoning, and wrote that he would overrule the Buckley decision in its entirety.
Justice Breyer's dissent, joined by Justices Ginsburg, Sotomayor and Kagan, stated the court was wrong to overrule Buckley's holding on the aggregate limits
For more information about legislative immunity or the legal issues involved, we encourage you to contact a member of Scarinci Hollenbeck's Government Law Group.