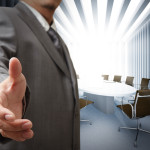 The U.S. District Court for the Northern District of Illinois recently rendered an important decision for all municipal officials. In American Islamic Center v. City of Des Plaines, the court held that city council members accused of discriminating against an Islamic organization in its application to rezone property were entitled to legislative immunity.
Facts of the case
The American Islamic Center (AIC), located in Chicago, provides religious and educational services to Muslims. In early 2013, the AIC contracted to purchase property on the condition that Des Plaines would adopt a zoning amendment allowing the AIC to build a facility on the property for religious and educational activities. The property was located in a manufacturing zoning district. In July 2013, the Des Plaines Plan Commission found that rezoning the property would not harm traffic or parking patterns nor require the expansion of public facilities. However, the five city council members named as defendants outvoted the other three council members and denied the amendment.
The AIC sued under Religious Land Use and Institutionalized Persons Act of 2000 (RLUIPA), the U.S. Constitution and Illinois law. The allegations against the individual City Council members were violations of the free exercise of religion and the equal protection clause, under the First and Fourteenth Amendments to the U.S. Constitution.
The Decision
The court granted the city council members' motion to dismiss the claims against them because they are entitled to absolute legislative immunity. The AIC argued that the city council members were not eligible for legislative immunity because their denial of the zoning amendment constituted an administrative rather than legislative function. Only actions taken in a legislative capacity are entitled to immunity.
The court reasoned that although the denial of the zoning amendment impacted the AIC the most, it also impacted the property owner who lost the opportunity to sell the land to the AIC. Additionally, the property at issue will remain zoned for manufacturing, unless the city later amends the zoning map. As a result, the denial of the zoning amendment was a legislative act by the city council members and therefore absolute immunity applied.
Determining what is "legislative" or "administrative" varies from state to state, so it is important to confer with a local attorney to determine how the Des Plaines decision may impact you.
For more information about legislative immunity or the legal issues involved, we encourage you to contact a member of Scarinci Hollenbeck's Government Law Group.