Gov. Chris Christie recently conditionally vetoed legislation to extend the Urban Enterprise Zone (UEZ) designation in several New Jersey municipalities. Citing the "UEZ program's lack of demonstrable success," Gov. Christie stated that he could not support extending it and made extensive recommendations for reconsideration.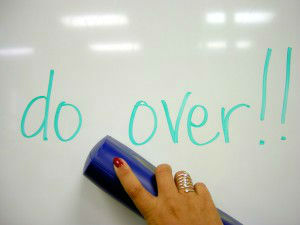 As we have previously discussed on this blog, New Jersey's Urban Enterprise (UEZ) Program, which dates back to 1983, aims to revitalize urban communities and stimulate growth by providing tax and other financial incentives to participating businesses. The program currently covers approximately 6,800 private companies in 32 UEZ zones in 37 New Jersey municipalities.
The Proposed UEZ Bill
Under the existing law, the UEZ designation expires after 20 years and allows one 16-year extension. In 2017, the designation will sunset in several municipalities. Accordingly, Assembly Bill No. 2576 extends the designation of all previously designated UEZs for a one-time period of 10 years. The legislation provides that the 10-year extension of these UEZs be designated within 90 days of the date of expiration of their previous designation as UEZs.
The Conditional Veto
In his veto message, Gov. Christie criticized the UEZ Program and its costs to taxpayers. He stated:
[S]tate resources to help financially distressed municipalities should be temporary in nature, and designed to provide these municipalities with tools to ultimately succeed on their own. The UEZ program was initially intended to function in this way, but has morphed into a permanent subsidy from all state taxpayers. I am concerned that this bill simply continues a failed 30-year experiment with UEZs at significant costs for the State.
The Governor did not completely reject the notion of complete overhaul. Accordingly, he recommended:
The bill be amended to direct the Commissioner of Community Affairs, in consultation with other departments, to undertake a review and analysis of the State's UEZ program, which shall include, without limitation, an assessment of whether an alternative, location-based program to assist fiscally distressed municipalities is appropriate, and, if so, recommendations for the parameters of such a program within six months of the concurrence with my recommended revisions.
Sponsors of the UEZ legislation have already stated that they will seek an override. We will be closely tracking the status of the bill and provide updates as they become available.
For more information about the UEZ legislation or the legal issues involved, we encourage you to contact a member of Scarinci Hollenbeck's Government Law Group.