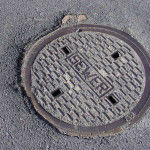 Earlier this month, Gov. Chris Christie signed legislation extending the 2012 Water Quality Planning Act. The law, which was set to expire on January 17, 2014, avoids the automatic withdrawal of sewer service areas.
By way of background, the New Jersey Department of Environmental Protection (DEP) implemented Water Quality Management Planning regulations in 2008 that required counties and municipalities to adopt or update existing wastewater management plans. To speed up compliance, the regulations required DEP to withdraw wastewater service area designations in counties that failed to provide new or updated plans to DEP by April 7, 2009. The public laws also provided that certain amendments and revisions to wastewater management plans and water quality management plans would not be processed by the DEP if wastewater management plans were not in place by the regulatory deadline.
This deadline was initially extended by an Administrative Order issued by the DEP, and was extended again by the 2012 Water Quality Planning Act. The 2012 law further established new processes and standards by which the DEP could continue to review plan amendments and revisions. Most notably, counties were only required to provide the portion of the wastewater management plan designating a sewer service area, rather than submit complete plans. Thereafter, the DEP was required review any application for a site specific amendment or revision.
While most counties have since submitted the required plans, the DEP was unable to adopt new, permanent regulations prior to the expiration of the 2012 Water Quality Planning Act. Thus, the new legislation (A-4531) signed by the Governor extends the compliance window for another two years to January 17, 2016. The law also includes several new reforms to New Jersey's wastewater management planning process. They include:
The definition of "site specific amendment" has been narrowed to include a "specific" proposed development project or activity in an existing or proposed sewer service area.
The maximum wastewater flows from a site specific amendment is now 50,000 gallons per day, as compared with 20,000 gallons under the 2012 law.
Site specific amendments involving groundwater discharges must comply with the New Jersey Pollutant Discharge Elimination System Discharge to Surface Water permit standards.
For more information about this legislation or the legal issues involved, we encourage you to contact a member of Scarinci Hollenbeck's Government Law Group.