Gov. Chris Christie has conditionally vetoed equal pay legislation. The proposed bill amends the New Jersey Law Against Discrimination (NJLAD) to strengthen protections against employment discrimination and promote equal pay for women.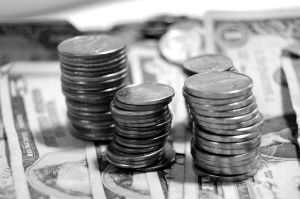 Modeled after the Lilly Ledbetter Fair Pay Act of 2009, Senate Bill 992 would make it an unlawful employment practice for an employer to discriminate between employees on the basis of sex by paying a rate of compensation, including benefits, to employees of one sex less than the rate paid to employees of the other sex for substantially similar work, when viewed as a composite of skill, effort and responsibility. In addition, the proposed legislation bars employers from reducing the rate of compensation of any employee in order to comply with the equal pay law.
The New Jersey equal pay legislation further provides that a discriminatory compensation decision or other employment practice that is unlawful under the LAD occurs each occasion that compensation is paid in furtherance of that discriminatory decision or practice. Accordingly, the law effectively makes each paycheck a new or continuing violation.
In addition, the proposed New Jersey employment law provides that liability accrues and an aggrieved person may obtain relief for back pay for the entire period of time in which the violation has been continuous, provided that it continues to occur within the statute of limitations. The legislation also authorizes treble damages for violations of its provisions.
In his veto message, Gov. Christie specifically objected to the damages provisions of the proposed law, stating that back wages should be capped at two years. "As I expressed previously when a similar provision reached my desk, unlimited back pay for wage discrimination clearly departs from well-established law," Christie said. "There is no reason for our law to go beyond the Lilly Ledbetter Act; the sponsors should not object to matching the federal law they so often cite as a model."
The Governor also objected to the provision allowing for treble damages. "Neither state nor federal law authorizes treble damages," he said. "The sponsors would make New Jersey a liberal outlier."
In addition, Christie also recommended the removal of new recordkeeping provisions for businesses entering into States contracts, characterizing it as "outrageous bureaucratic red tape." Under the proposed bill, covered businesses must provide information concerning every employee employed in connection with the contract, including information regarding the employee's gender, race, job title, occupational category, and total compensation, and report specified significant changes in employee status during the contract.
The equal pay bill passed the New Jersey legislature with a veto-proof majority. We will be closely tracking the status of the proposed equal pay legislation and will provide updates as they become available.
For more information about the proposed bill or the legal issues involved, we encourage you to contact a member of Scarinci Hollenbeck's Government Law Group.