Jersey City is a considering a municipal ordinance that would require that building-service workers, such as janitors, maids, and doormen, receive a minimum of 30 hours a week from their employers. The City Council recently voted 6-2-1 to advance the ordinance. It also has the support of Jersey City Mayor Steve Fulop.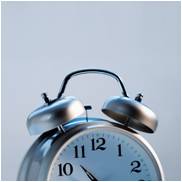 As stated in the ordinance, Jersey City is taking "action to prevent full-time building service jobs from being unnecessarily broken into part-time jobs, and thereby limiting the salaries of service providers as well as access to the benefits typically associated with full-time jobs such as health insurance coverage." Notably, under the Affordable Care Act, 30 hours per week is the threshold under which employers are mandated to provide health insurance. In addition, Jersey City's Paid Sick Time Law mandates that employees accrue one hour of sick time for every 30 hours worked.
Under the proposed ordinance, "building services" is defined as work performed by a janitor, building cleaner, concierge, porter, doorperson, building superintendent, armed or unarmed security guard or handyperson. It excludes any employee performing security guard or concierge services exclusively on Saturdays or Sundays. The ordinance would cover building service employees who perform their services at "any office complex, college, university or museum location consisting of 150,000 square feet or more or a residential building or complex with more than 50 units.
Violations of the ordinance could result in a financial penalty ranging from $100 to $2,000 per day. The proposed ordinance also includes notice and posting requirements. Employers would be required to give individual written notice to each covered employee at the commencement of the employee's employment. In addition, employers must display a poster in a conspicuous and accessible place. Failing to comply with the notice and posting requirements could result in a $100 fine for each employee not given written notice and $500 for each establishment not displaying the required posting.
We will be closely tracking the status of the proposed municipal employment ordinance and will post updates as they become available.
For more information about the proposed municipal ordinance or the legal issues involved, we encourage you to contact a member of Scarinci Hollenbeck's Government Law Group.