Jersey City is the first local government to rely on cellphones to record law enforcements' interaction with the public. The city's new police body camera program will rely on a mobile application known as CopCast.
Increased Adoption of Police Body Cameras
In 2014, New Jersey enacted a law requiring that all new patrol cars purchased by local municipalities be equipped with mobile video recording systems. While it was later deemed unconstitutional as an unfunded mandate, many municipalities had explored acquiring body cameras as a cheaper alternative to dashboard cameras.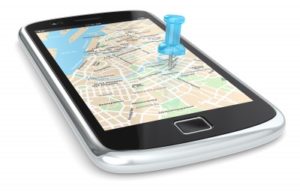 Currently, the decision to require officers to use dashboard cameras or body worn cameras (BWC's) is left to individual police departments and municipalities. However, a state grant program that provides funding for local police departments to acquire body cameras has increased adoption. Police departments are eligible for an offset of up to $500 for each body camera or camera "package," including body camera and related equipment. Since 2015, more than 240 departments have received more than $4.5 million in funding for body cameras, according to the Attorney General's Office.
Oversight of Police Body Camera Use
The increased rollout of police body cameras is controversial, with the primary concerns related to how the footage is stored and released. In 2015, Acting Attorney General John Hoffman issued a directive regarding the use of BWC's by New Jersey law enforcement officers. The directive set forth several base requirements for police departments like Jersey City that elect to deploy the cameras.
As detailed in a fact sheet accompanying the Attorney General's directive, below are several key policies and procedures that municipalities must follow:
Activation: Body cameras must be activated in certain situations, including traffic stops, witness interviews, custodial interrogations, protective frisks, searches and arrests. Body cameras must also be operational during deadly force incidents and related on-scene investigations.
De-activation: Body cameras are prohibited from being used where it would expose an undercover officer or confidential informant. The policy also imposes strict requirements on recording in a private home, school, hospital or place of worship unless responding to a crime or emergency.
Disclosure: Police departments must take reasonable steps to inform the public that they are using body cameras and officers must be truthful if asked if they are using a body camera. If an officer activates a camera in a person's home or when interacting with a crime victim anywhere, the officer must tell the person about the camera. An officer may de-activate a camera if needed to secure cooperation from a person who requests it, but must document the reasons.
Retention and Logging: Police departments must adopt systems to ensure secure retention of camera footage; to prevent tampering or deletion; to restrict access to appropriate persons and purposes; and to document all instances when footage is accessed.
For more information about the legal issues involved with police body worn cameras, we encourage you to contact Michael A. Jimenez, Esq., Counsel and a member of Scarinci Hollenbeck's Government Law Group.